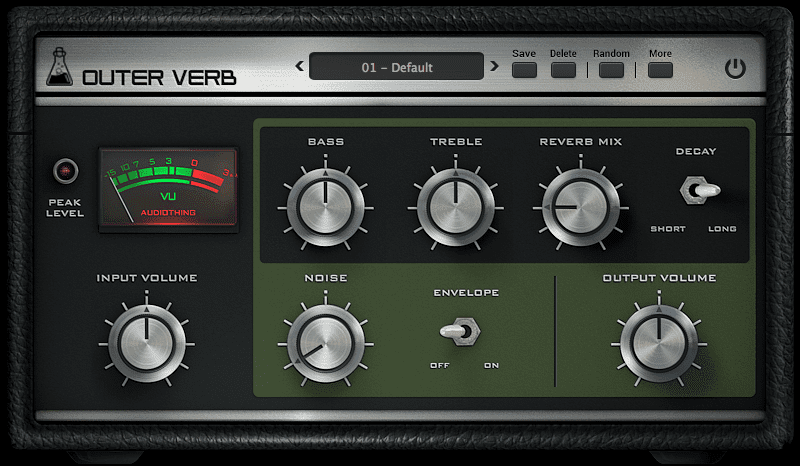 Outer Verb
Vintage Spring Reverb
$39
32-64bit
VST / AU / AAX
We heard you!
After receiving many requests, we decided to work on a new version which will include the Tape Echo section along with all the features of Outer Verb. It's a new plugin (name pending…) and it will be a
FREE
update for Outer Verb owners. So, you can go ahead and buy Outer Verb now, consider it as a pre-order for the new plugin.
The full price is going to be higher. Development could take 1 to 2 months.
Please note that Outer Verb will be discontinued after the release of the new plugin.

Outer Verb
is a spring reverb plugin emulation based on the reverb tank of a famous vintage tape echo made in the early seventies.
Outer Verb uses a combination of convolution and modelling to recreate the vintage feeling of that famous spring reverb tone. The input stage can be pushed to introduce a warm saturation before the reverb effect. We've also modelled the EQ section of the original unit which affect only the reverb wet signal.
Specifications
Vintage Spring Reverb
Two decay settings: short and long
EQ (Bass, Treble)
Background Noise with Envelope
Lightweight on CPU
Preset system with randomizer
Formats: VST, AU, and AAX (32/64bit)
Platforms: OSX, Windows
Download Manual (.pdf)
Photos
PC Demo
MAC Demo
In demo mode the plug-in will output silence for 3 seconds every 45 seconds.
Minimal Requirements
Windows XP SP2 / OSX 10.7
Intel Core 2 Duo 2GHz or equivalent
2 GB RAM / 500 MB HD
Screen resolution: 1024×768
VST2, AU, or AAX 32-bit or 64-bit host

Videos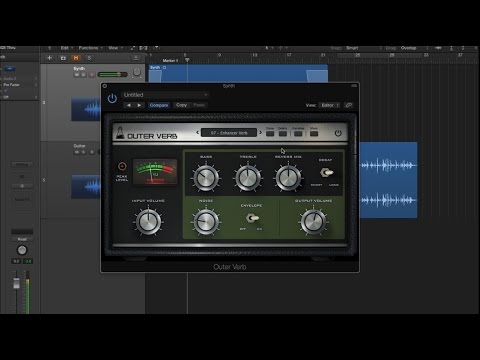 Outer Verb Overview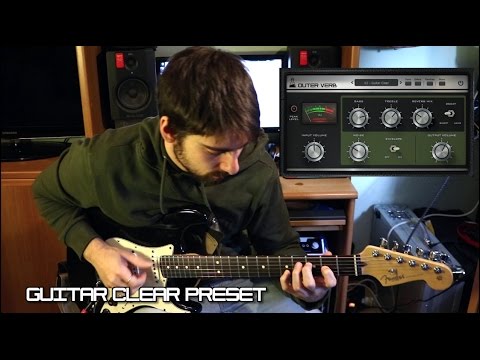 Outer Verb Demo