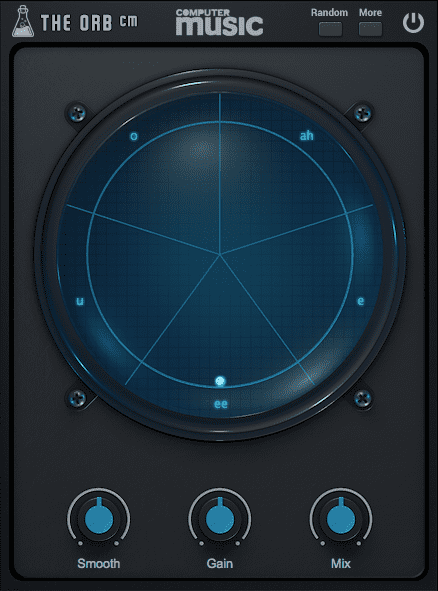 The Orb CM
Formant Filter
    32-64bit
VST / AU / AAX
The Orb CM is an other-wordly filter effect (VST/AU) that's totally different to your run-of-the-mill low- or high-pass filter. The Orb CM uses a bank of three band-pass filters to emulate the unique sonic resonances (ie, formants) imparted by the human mouth and vocal tract. By dragging the central dot around the five vowel segments of the 'orb', you can make any signal 'talk' in a distinctive, synthetic way.
Specifications
Three Band Pass Filters (ZDF design)
Lightweight on CPU
Formats: VST, AU, and AAX (32/64bit)
Platforms: OSX, Windows
How to get The Orb CM
Buy Computer Music magazine issue 241 (CM241) and you can download The Orb CM right away.
If you love The Orb CM's unique sonic character, don't forget to check out its bigger brother The Orb, which comes complete with extra vowels and segments with individual level controls, LFOs to create movement, and loads more.