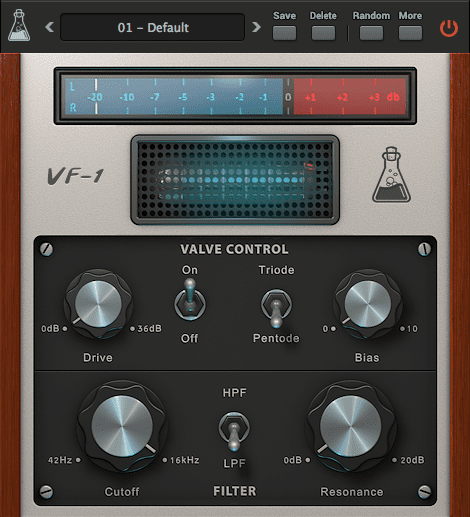 Valve Filter
Multimode resonant filter with vintage valve emulation
$25
32-64bit
VST / AU / AAX
Valve Filter VF-1
is a multimode resonant filter plugin with vintage valve emulation. The filter section is modelled after a classic ladder filter with low pass and high pass modes. The valve section is modelled after the vintage Telefunken ECC83 tubes but with added grit and custom gain control.
Valve Filter works great from subtle warbles to full-track filtering effects.
Specifications
Multimode resonant filter: LP and HP
Valve Emulation with drive
Preset system with randomizer
Formats: VST, AU, and AAX (32/64bit)
Platforms: OSX, Windows
Minimal Requirements
Windows XP SP2 or later / OSX 10.6.8 or later
Intel Core 2 Duo 2GHz or equivalent
2 GB RAM / 500 MB HD
Screen resolution: 1024×768
VST2, AU, or AAX 32-bit or 64-bit host

Videos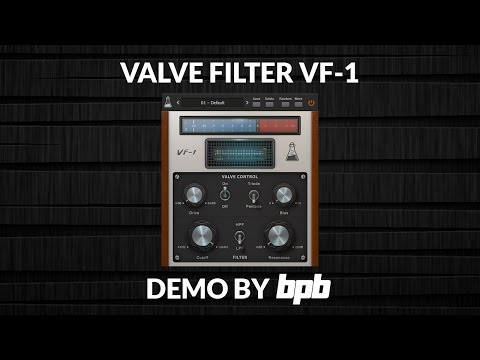 BPB Demo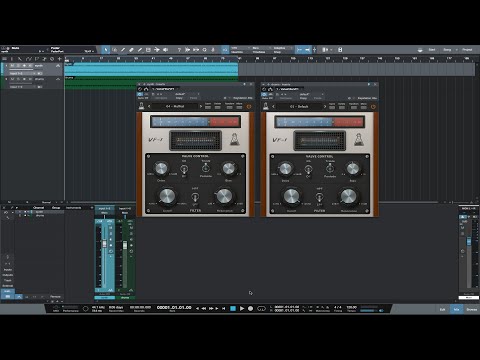 Studio One Expert Review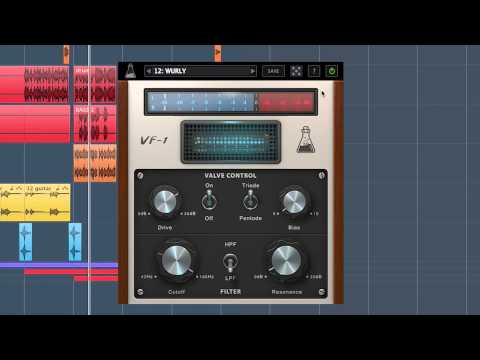 Dreaming Demo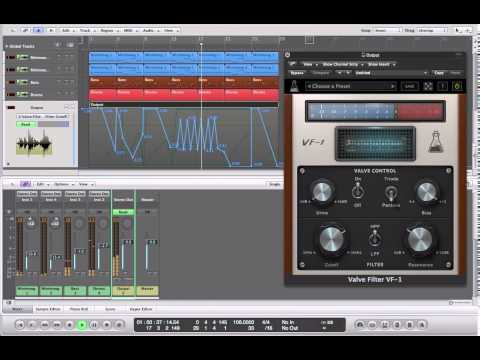 Funky Demo
---
2017/09/05: v1.5.2
– Fixed: Random bug causing one of the channels to mute
2016/10/05: v1.5.1
– Valve parameters recall problem fixed.
– Added Mono->Stereo channel configuration.
– Default preset ("01 – Default") can now be overwritten by the user.
2015/11/21: v1.5.0
– New preset system
– Better parameter smoothing
– Improved CPU usage and stability
– Values are shown when dragging the knobs
– Added Randomizer Lock system
2014/11/06: v1.3.0
– Added support for AAX
2014/10/05: v1.1.1
– Fixed GUI bug with Output control
2014/10/01: v1.1.0
– Added Input/Output GUI controls
2014/08/16: v1.0.2
– Dropped support for VST3
– Fixed host settings recall for VST
– Fixed Live/Studio One internal bypass bug
– Improved CPU usage and reduced size
– Added Input/Output controls (not in GUI)