Gong Amp
It has chains, and a pillow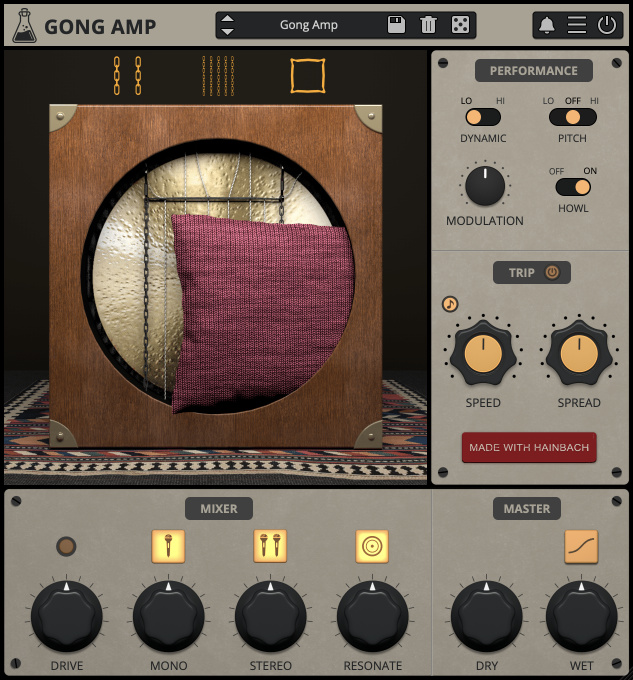 The Resonance of Early Electronic Music
Gong Amp takes an exciting experimental amplifier from the beginnings of electronic music to the plugin world of today.
In 1932, Maurice Martenot was looking for a way to make his groundbreaking proto-synthesizer "Ondes" audible beyond what could be archived with the horns and loudspeakers of the time. He developed a set of "diffuseurs", of which the "Métallique" was one. Instead of a paper cone or horn, Martenot put a gong behind the amplifier circuitry. This seemingly simple idea resulted in resonances and brilliant overtones that excite audiences to this day.
In 2011, the French company Eowave took inspiration from Martenot's invention and made their own version, the Resonator Metallik. When we heard what our friend, Berlin composer Hainbach, did with this rare and discontinued amplifier, we knew this sound needed to be available to more than a select few. So we made Gong Amp, our third collaboration with Hainbach since Motors and Wires.
Using a complex mixture of convolution processing, physical modeling, and feedback systems, we created an instrument that is true to the responsiveness of the original and even transcends it in terms of sound design possibilities.

Gong Amp is available for MAC, PC, and LINUX (VST, VST3, AU, AAX, CLAP, 64-bit only), and also as AUv3 and Standalone on the App Store.
The Metallik Resonator
Eowave built their fantastic version of Martenot's invention from 2011 to 2018 on demand in small numbers. Much treasured by collectors, Hainbach got the last one made especially for him from the last parts in the shop at Eowave.
Here you see it being recorded and measured in Hainbach's Studio. Thanks to Eowave for the support!
Mixer
You can choose from three recording positions: mono mic, stereo mics, and a unique "resonator" effect Hainbach designed. Try mono for a "documentary" perspective, stereo for beautiful ribbon mic width, and hear reverb feeding into reverb in "resonator" mode. Try upping the input overdrive for added overtones, and use the soft clip for output distortions.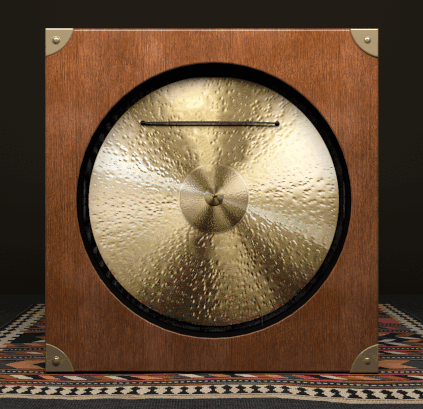 Applications
Taking a page from the experimental percussionists' handbook, you can add thick and thin chains to the Gong. The sympathetic rattling creates effects that range from a soft shimmer to clangorous noise.
The strength of the Métallique, its long ring, is also its weakness when playing fast: everything turns to mush. So we added a pillow that dampens the sound and makes Gong Amp "arpeggio-approved".
Performance
Adjust the sound of Gong Amp to your playing style. Choose from two different gain settings on the gong with "Dynamic". Add modulations for a slightly more psychedelic sound. Modulation adds liveliness as well as subtle stereo width as if the gong was swaying. It runs both pre-Gong and post-Gong, so leave this at low setting for purity and turn it up to tune in. Turn on "howl" to hear Gong Amp struggle beautifully when overloaded. Experiment with extreme pitch manipulations for cinematic effects.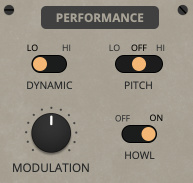 Trip Mode
With Trip Mode, you can add automated crossfading between the three signal positions of mono, stereo and resonate. Use spread to adjust the rhythmic shift. From gentle drifts that last minutes to fast rotary effects, this is a sound designer's dream.
Hainbach
Based out of Berlin, Germany, electronic music composer, and performer Hainbach creates shifting audio landscapes THE WIRE called "One hell of a trip".
He has been fascinated with electronic sounds since he discovered the dial on the radio. Never losing his childhood wonder, he still searches for the sounds in between on modular synths, tape, and test equipment, making even the unmusical "music".
Through his YouTube channel, Hainbach brings experimental music techniques to a wider audience.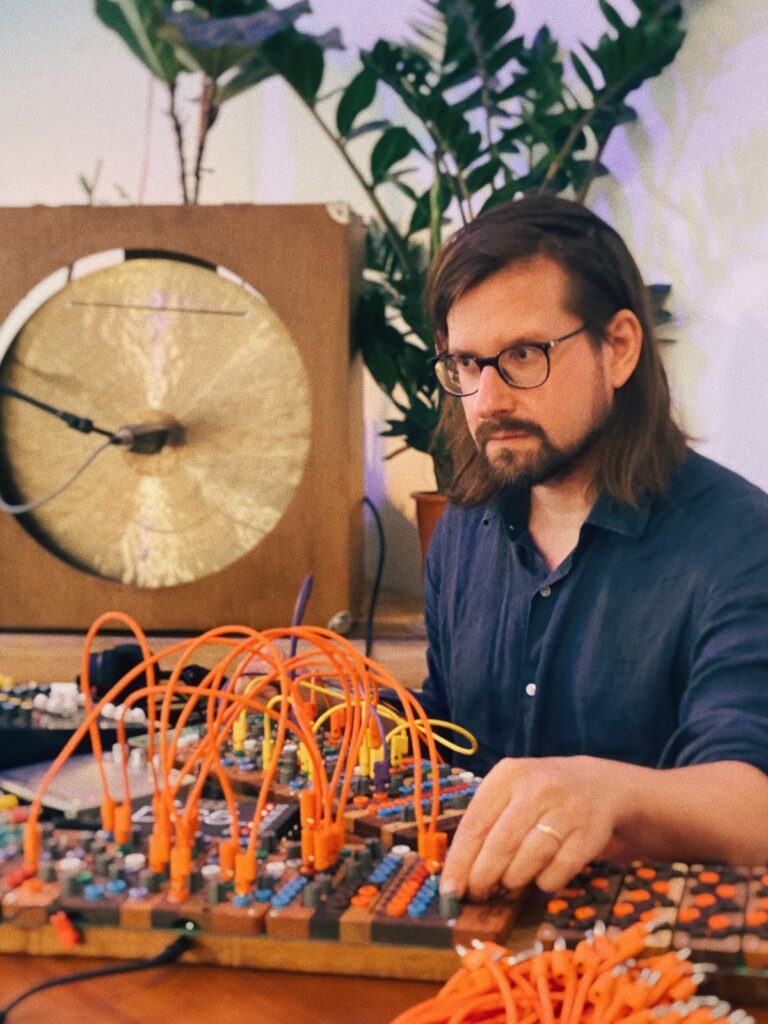 Gong Amp Demo
Try Gong Amp for free with some limitations: silence for 3 seconds every 45 seconds, saving disabled.
If you like it, you can purchase a license and then authorize the demo version.
macOS
Requires macOS 10.9 or higher
AU, VST2, VST3, AAX, CLAP (64bit only)
Windows
Requires Windows 7 or higher
VST2, VST3, AAX, CLAP (64bit only)
Linux
Requires Ubuntu 20.04 or newer
VST2, VST3, CLAP (64bit only)
Specifications
Gong Amp Emulation
Chains and Pillow Sets
Dynamic, Pitch, Modulation, Howl
Trip Modulation
Resizable Window
Preset system with randomizer
System Requirements
Windows 7 – 11
2GHz CPU, 4 GB RAM
VST2, VST3, AAX, CLAP (64-bit)
OS X 10.9 – macOS 13
2GHz CPU, 4 GB RAM
VST2, VST3, AU, AAX, CLAP (64-bit)
Universal 2 Binary
Ubuntu 20.04 LTS
2GHz CPU, 4 GB RAM
VST2, VST3, CLAP (64-bit)
Copy Protection
To activate your plugin you can choose between Online and Offline authorization.
Create an account, log in through the plugin to activate, or download your license file for offline activation.
Activation
1 license up to 3 computers
No iLok
We don't like dongles
No Internet
No connection required to activate
2023/08/08: v1.1
Added: macOS 13 Ventura support
Added: Windows 11 support
Added: CLAP plugin format
Added: Linux VST2, VST3, CLAP plugin formats
Added: AAX Silicon Support
Improved: Chains frequency response
Improved: CPU and memory usage
Fixed: Compatibility issue with OS X 10.9
2021/12/09: v1.0
Release!