AudioThing
AudioThing® is an audio software company focused on audio plug-ins (VST2, VST3, AU, AAX).
It was founded in April 2011 by composer, sound designer, and programmer Carlo Castellano, and has been producing and developing audio products since then. We are currently based in Dublin, Ireland.
AudioThing is essentially a one-person business working closely with very talented freelancers (sound designers, graphic designers, DSP programmers, etc…) and artists (Alborosie, Hainbach).
We are committed to developing professional yet affordable audio plugins for every kind of composer, producer, and sound designer. We offer a wide range of audio plugins, from vintage valve emulation to complex convolution processing effects, analog drum machine emulations, and also unusual and rare sample emulations.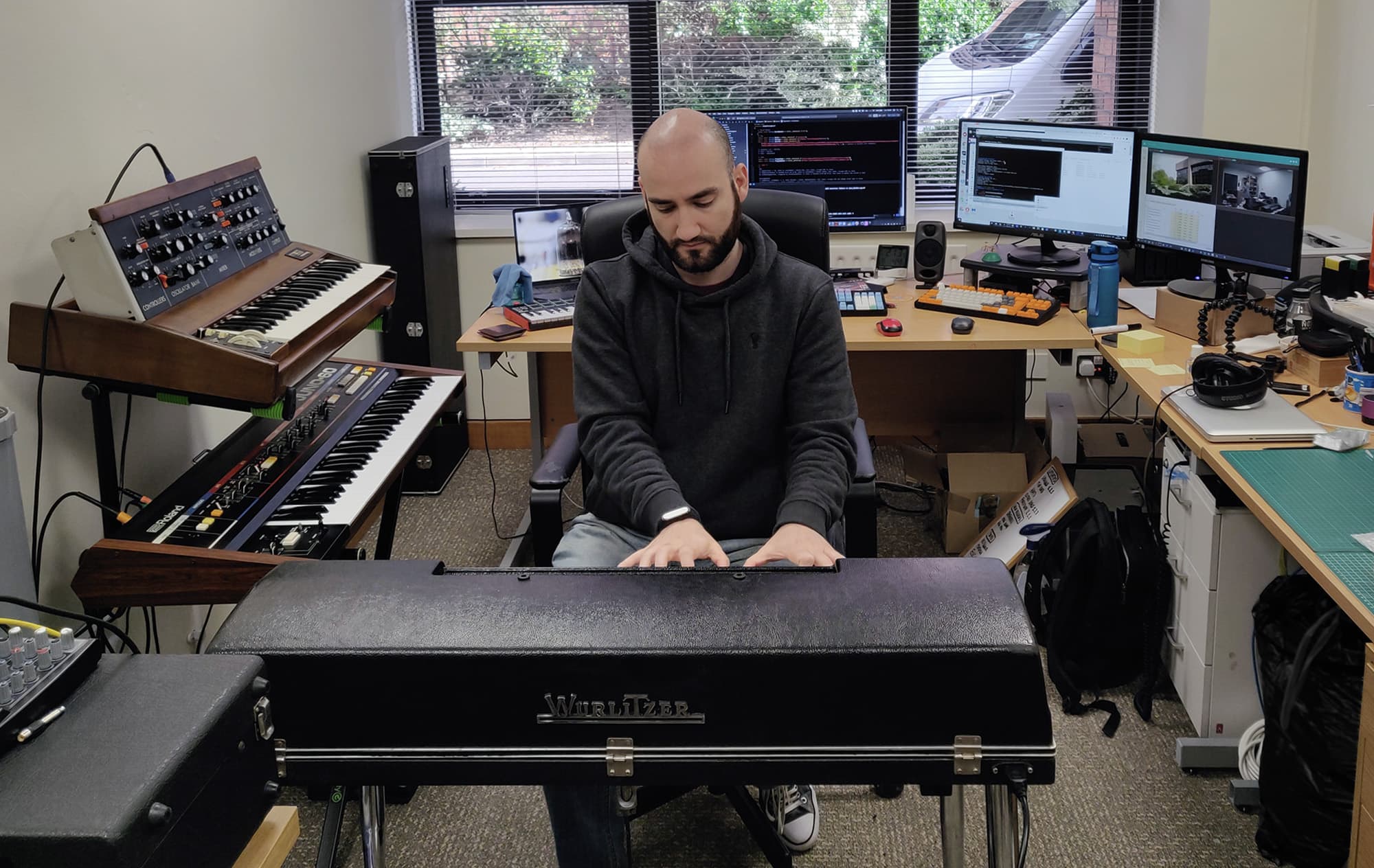 Artists
Andrew Scheps (Red Hot Chili Peppers, Metallica, U2)
Brian Eno
Charlie Clouser (American Horror Story, Nine Inch Nails, Marilyn Manson)
Clint Mansell (Requiem for a Dream, Mass Effect 3, Ghost in the Shell)
Hainbach
Jordan Rudess (Dream Theater)
Lee Curreri (Fame)
Legowelt
Kaveh Cohen (Splinter Cell, Wolverine and the X-Men)
Klei Entertainment Inc. (Don't Starve, Invisible Inc., Eets)
Martin Gore (Depeche Mode)
Mike Nielsen
Nainita Desai / Soundology
Paula Fairfield (Game Of Thrones, Lost, The Mist)
Rik Simpson (Coldplay, Jay-Z)
Steve Tavaglione (CSI, Wall-e, Finding Nemo, American Beauty)
Tom Lord-Alge (The Rolling Stones, Santana, Marilyn Manson)
Tomáš Dvořák / Floex (Machinarium, Samorost)
Trentemøller
Trevor Morris (The Tudors, The Borgias, Vikings)
Ty Unwin
Ulrich Schnauss (Tangerine Dream)