Outer Space
Vintage Tape Echo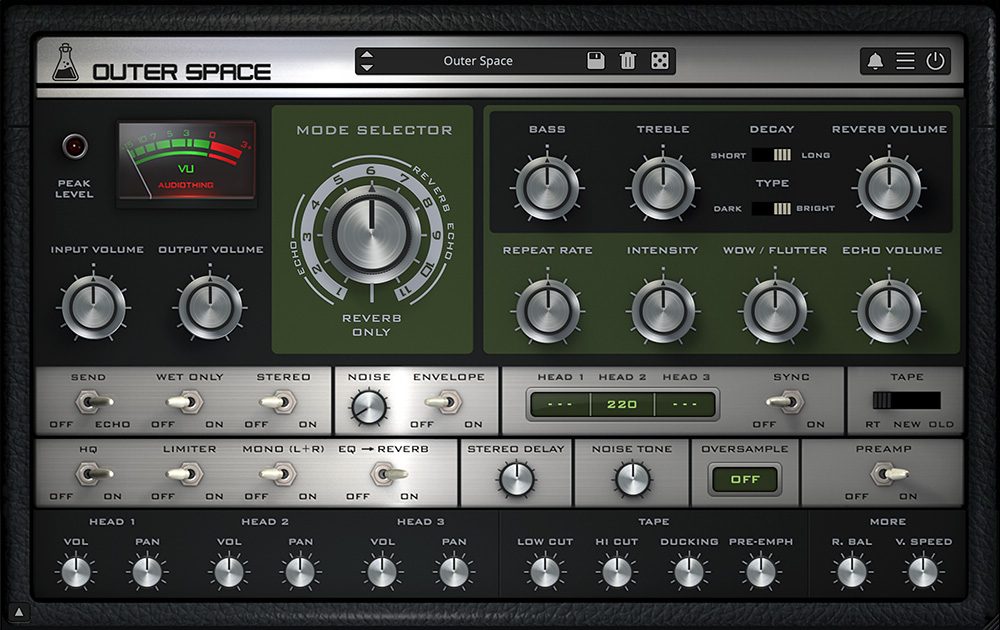 The Space Echo Plugin
Outer Space is a faithful emulation plugin of a famous vintage tape echo made in the early seventies.
As the original unit, Outer Space features a tape echo section with three playback heads and two spring reverb tanks.
We have modelled three different tape frequency responses and saturations, along with all the analog imperfections of tape recording/playback.
We have also modelled the ballistic response of the delay rate (repeat rate) which can create eerie pitch shifts (due to the Doppler effect), one of the classic tape echo-based sound effects.
Space Echo
Introduced in 1974, the Roland Space Echo RE-201 was an instant hit among engineers, guitar players, and dub pioneers.
A real analog system providing both tape echo and spring reverb for a rich and organic sound.
More Features
Volume/Pan for each Head
Low/Hi Cut for Feedback Section
Ducking control
Pre-Emphasis Filter
Rate Ballistic control
Variable Speed (± 50 ms)
Preamp switch
and more!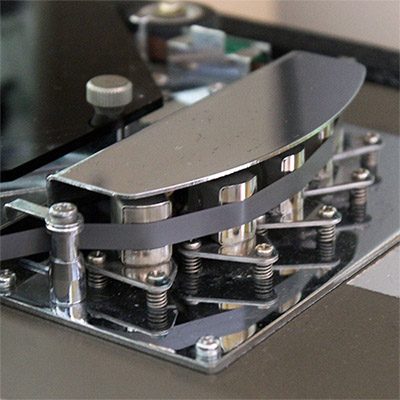 Tape Modelling
We've modelled three different tape types.
The original RT-1L, a more modern replacement, and an older worn out tape. Each tape will affect the sound in a subtle but different way, especially at higher feedback (Intensity) settings.
WOW/Flutter, Ducking, and other parameters will also change according to the selected tape, creating different amount of pitch and volume changes.
Changing the speed of the repetitions (Repeat Rate) will also affect the tape frequency response.
Mode Selector
Just like the original unit, with the Mode selector you can choose 12 different combinations of echo playback heads and reverb:
4 Echo only
7 Echo+Reverb
1 Reverb only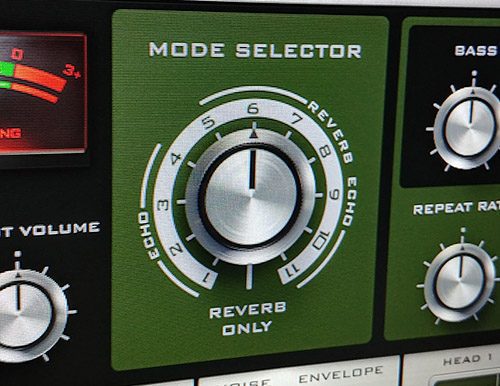 Reviews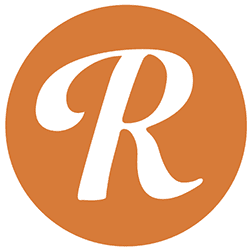 "The definitive RE-201 emulation."
Reverb.com. Reverb.com is the online marketplace for musicians.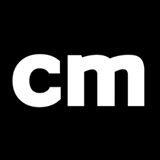 "An amazing tape delay emulation that demands to be tried – and, at this crazy price, almost certainly bought– by any producer or guitarist – 10/10"
Computer Music Magazine. The world's best selling magazine dedicated to making great music with your Mac or PC.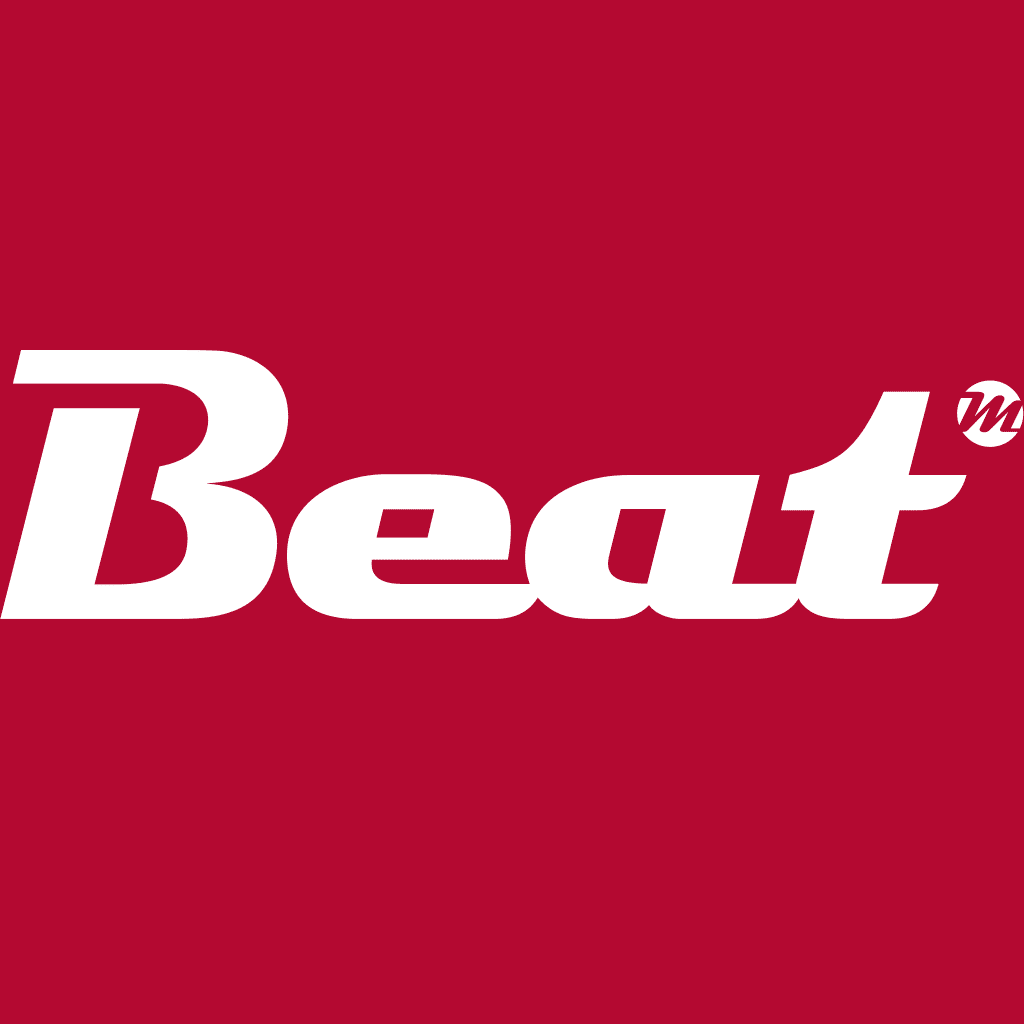 "AudioThing once again proves that excellent-sounding plug-ins don't need to be expensive – 6/6"
Beat Magazine. German specialist magazine for music, production, and DJing.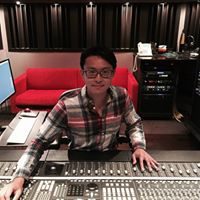 "Outer Space is a must have – bringing your creativity to a new level. Being a mixer, the importance of having a collection of plugins and analog gear at my disposal is paramount."
Matthew Sims. Audio Engineer / Producer who has worked with artists Pusha T, Usher, Frank Ocean, J Cole, Bon Jovi, Kai, Jennifer Lopez, Pentatonix, Lewis Hamilton, Craig David, Elle King, Post Malone, Lauryn Hill, Mike Posner, Keith Richards and more.
Outer Space Demo
Try Outer Space for free with some limitations: silence for 3 seconds every 45 seconds, saving disabled.
If you like it, you can purchase a license and then authorize the demo version.
macOS
Requires macOS 10.9 or higher
AU, VST2, VST3, AAX, CLAP (64bit only)
Windows
Requires Windows 7 or higher
VST2, VST3, AAX, CLAP (64bit only)
Linux
Requires Ubuntu 20.04 or newer
VST2, VST3, CLAP (64bit only)
Specifications
Vintage Tape Echo
3 Tape modes: Original, Modern, Old
Spring Reverb (Dark/Bright and Short/Long)
Background Noise with Envelope
Oversample up to 16x
Resizable Window
Preset system with randomizer
System Requirements
Windows 7 – 11
2GHz CPU, 4 GB RAM
VST2, VST3, AAX, CLAP (64-bit)
OS X 10.9 – macOS 13
2GHz CPU, 4 GB RAM
VST2, VST3, AU, AAX, CLAP (64-bit)
Universal 2 Binary
Ubuntu 20.04 LTS
2GHz CPU, 4 GB RAM
VST2, VST3, CLAP (64-bit)
Copy Protection
To activate your plugin you can choose between Online and Offline authorization.
Create an account, log in through the plugin to activate, or download your license file for offline activation.
Activation
1 license up to 3 computers
No iLok
We don't like dongles
No Internet
No connection required to activate
2023/06/16: v1.3.5
Added: AAX Silicon Support
Added: CLAP plugin format
Added: Linux VST2, VST3, CLAP plugin formats
Added: Windows 11 support
2022/05/05: v1.3.3
Added: macOS 12 Monterey support
Improved: CPU and memory usage
Fixed: Minor bugs
2022/02/10: v1.3.2
Added: macOS 11 Big Sur support (Universal 2 Binary)
Added: Light and Dark UI mode
Added: Option to enable Accelerated GUI
Improved: Oversample Algorithm
2020/08/12: v1.3.1
Improved: Reduced bright reverb Pre-Delay
Fixed: Noise not working as previous versions
2020/08/11: v1.3
Added: New Reverb Type: Bright
Added: Internal support for left-hand mouse users
Improved: macOS CPU usage
Fixed: Rare crash on Windows systems when upgrading from older versions
Fixed: Global settings not saving properly
2020/05/01: v1.2.6
Fixed: Echo Time displayed backward (bug introduced in v1.2.5)
Fixed: Minor graphics issues when closing multiple plugins
Fixed: VST3 UI issue on Windows with scaling over 100%
Improved: Joined Parameter lock and Random lock
Improved: Synced values offset is retained when moving Repeat Rate
Improved: Plugin tail now returns infinity (bypassing the VST3 auto-suspend in some hosts)
2019/11/28: v1.2.5
Added: macOS 10.15 Catalina support
Added: Parameter Lock
Added: Edit Value option for Knobs
Added: Notification System
Improved: Reverb Section HQ mode
Improved: Bypass State GUI
Improved: Buffer Clear (now includes the reverb tail)
Improved: CPU and memory usage
Fixed: Bypass Button not working
Fixed: Minor graphic issues for some automations
2019/01/31: v1.2.1
Improved: Clear Buffer on Playback/Reset of the Host
Improved: Dropdown panel stays open/closed as selected by the user
Improved: Partial support for retina displays
Added: Online Authorization Form
Fixed: Gain inconsistencies when changing samplerate on some hosts
Fixed: Meta-parameter (Repeat Rate) issue
Fixed: Phase issue when Pre-Amp is enabled
Fixed: Random crash on Mojave with Logic Pro 10.4.3
2018/05/18: v1.2.0
Improved: All additional controls are now available in a dropdown panel
Improved: CPU performance on both Echo and Reverb sections
Added: Global option to switch Echo and Reverb Volume parameters curve (linear or audio taper)
Added: VST3 plugin format
Added: 10 New Presets
Fixed: MAC with High Sierra (APFS) presets scrambled
Fixed: Wet Only Lock bug
Fixed: Minor graphic glitches
2017/10/18: v1.1.0
Added: Meter selector + Gain (input/output)
Added: Volume/Pan for each head
Added: Low/Hi Cut for feedback section
Added: Ducking
Added: Pre-Emphasis
Added: Rate Ballistic
Added: Variable Speed (+/- 50 ms)
Added: Stereo Delay amount (in ms)
Added: Noise Tone
Added: Preamp switch
Added: Preset Copy/Paste to/from Clipboard
Added: Global option – Switch off the feedback loop clearing on playback
Added: Global option – Resizable Window
Added: 10 new presets
Improved: Preamp section
Improved: Noise Section
Fixed: Synced values recall bug
Fixed: Plugin scan bug on some 32bit host
2017/05/01: v1.0.5
Added: Wet Only Lock function
Fixed: Mode selector showing wrong value when automated
Fixed: WaveLab issue with Synced presets
Fixed: Pro Tools 12.7.1+ CPU bug
Fixed: Bypass Automation CPU bug
2017/03/29: v1.0.3
Added: Reverb DSP switches off when Reverb Volume is set to 0 (to save CPU)
Fixed: Offline Rendering bug on some hosts
Fixed: Feedback loop not clearing properly on some hosts
Fixed: Dry leaking into Reverb section
Fixed: GUI keyboard focus error (especially the Return key)
2017/03/24: v1.0.2
Added: Delay now clears the feedback loop after playback restarts
Added: Drop-down menu for synced values
Added: You can now click on the Mode dial values to change mode
Fixed: Pro Tools bug where Heads values were not recalling correctly on saved projects
Fixed: Noise and Intensity Random Lock

2017/03/18: v1.0.1
Added: Bypass button will clear the feedback loop
Added: Loading presets will also clear the feedback loop
Fixed: Oversampling bug in Wavelab 9
Fixed: WOW/Flutter not working in Sync
Fixed: Treble knob bug (was engaged even at 0)
Fixed: Minor GUI issues
Outer Space is not affiliated with, sponsored, nor endorsed by Roland.