Outer Space
Vintage Tape Echo
$69
32-64bit
VST / AU / AAX

Outer Space is a faithful emulation plugin of a famous vintage tape echo made in the early seventies. As the original unit, Outer Space features a tape echo section with three playback heads and a spring reverb tank.
We have modelled three different tape frequency responses and saturations, along with all the analog imperfections of tape recording/playback.
We've also modelled the ballistic response of the delay rate (repeat rate) which can create eerie pitch shifts (due to the Doppler effect), one of the classic tape echo-based sound effects.
Specifications
Vintage Tape Echo
3 Tape modes: Original, Modern, Old
Spring Reverb (with short/long Decay)
Background Noise with Envelope
Oversample up to 16x
Resizable Window
Preset system with randomizer
Formats: VST2, VST3, AU, and AAX (32/64bit)
Platforms: OSX, Windows
Download Manual (.pdf)

Photos
PC Demo
MAC Demo
In demo mode the plug-in will output silence for 3 seconds every 45 seconds.
Minimal Requirements
Windows XP SP2 / OSX 10.7
Intel Core 2 Duo 2GHz or equivalent
2 GB RAM / 500 MB HD
Screen resolution: 1024×768
VST2, VST3, AU, or AAX 32-bit or 64-bit host

---
---
Mode Selector
Just like the original unit, with the Mode selector you can choose 12 different combinations of echo playback heads and reverb (4 Echo only, 7 Echo+Reverb, 1 Reverb only).

---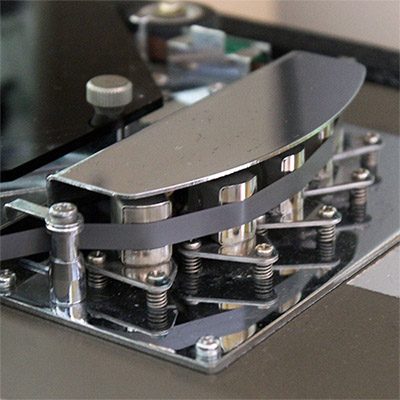 Tape Modelling
We've modelled three different tape types. The original RT-1L, a more modern replacement, and an older worn out tape. Each tape will affect the sound in a subtle but different way, especially at higher feedback (Intensity) settings.
WOW/Flutter will also change according to the selected tape, creating different amount of pitch and volume nonlinearities.
Changing the speed of the repetitions (Repeat Rate) will also affect the tape frequency response.

---
Reviews
An amazing tape delay emulation that demands to be tried – and, at this crazy price, almost certainly bought– by any producer or guitarist.
10/10 – Computer Music Magazine
Outer Space is a must have – bringing your creativity to a new level. Being a mixer, the importance of having a collection of plugins and analog gear at my disposal is paramount.
Matthew Sim (
Audio Engineer / Producer
) review for LLANE MUSIC:
link
---
Videos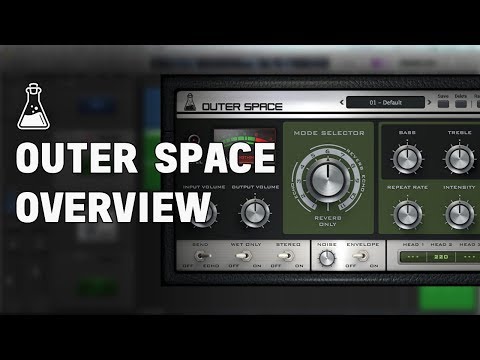 Outer Space Overview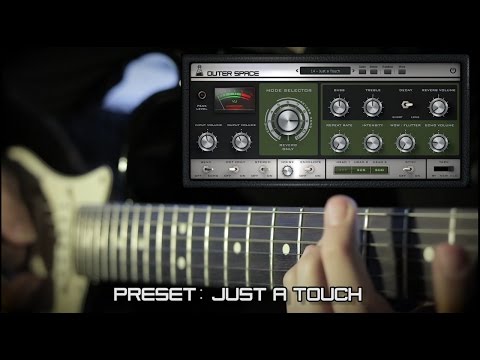 Outer Space Demo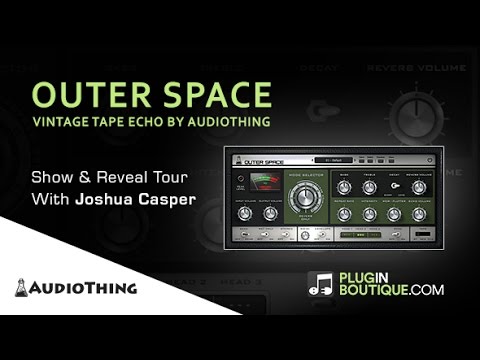 Dub Reggae Demo
---
2018/05/18: v1.2.0
– Improved: All additional controls are now available in a dropdown panel
– Improved: CPU performance on both Echo and Reverb sections
– Added: Global option to switch Echo and Reverb Volume parameters curve (linear or audio taper)
– Added: VST3 plugin format
– Added: 10 New Presets
– Fixed: MAC with High Sierra (APFS) presets scrambled
– Fixed: Wet Only Lock bug
– Fixed: Minor graphic glitches
2017/10/18: v1.1.0
– Added: Meter selector + Gain (input/output)
– Added: Volume/Pan for each head
– Added: Low/Hi Cut for feedback section
– Added: Ducking
– Added: Pre-Emphasis
– Added: Rate Ballistic
– Added: Variable Speed (+/- 50 ms)
– Added: Stereo Delay amount (in ms)
– Added: Noise Tone
– Added: Preamp switch
– Added: Preset Copy/Paste to/from Clipboard
– Added: Global option – Switch off the feedback loop clearing on playback
– Added: Global option – Resizable Window
– Added: 10 new presets
– Improved: Preamp section
– Improved: Noise Section
– Fixed: Synced values recall bug
– Fixed: Plugin scan bug on some 32bit host
2017/05/01: v1.0.5
– Added: Wet Only Lock function
– Fixed: Mode selector showing wrong value when automated
– Fixed: WaveLab issue with Synced presets
– Fixed: Pro Tools 12.7.1+ CPU bug
– Fixed: Bypass Automation CPU bug
2017/03/29: v1.0.3
– Added: Reverb DSP switches off when Reverb Volume is set to 0 (to save CPU)
– Fixed: Offline Rendering bug on some hosts
– Fixed: Feedback loop not clearing properly on some hosts
– Fixed: Dry leaking into Reverb section
– Fixed: GUI keyboard focus error (especially the Return key)
2017/03/24: v1.0.2
– Added: Delay now clears the feedback loop after playback restarts
– Added: Drop-down menu for synced values
– Added: You can now click on the Mode dial values to change mode
– Fixed: Pro Tools bug where Heads values were not recalling correctly on saved projects
– Fixed: Noise and Intensity Random Lock
2017/03/18: v1.0.1
– Added: Bypass button will clear the feedback loop
– Added: Loading presets will also clear the feedback loop
– Fixed: Oversampling bug in Wavelab 9
– Fixed: WOW/Flutter not working in Sync
– Fixed: Treble knob bug (was engaged even at 0)
– Fixed: Minor GUI issues

---
Outer Space is not affiliated with, sponsored, nor endorsed by Roland.