Reels
LoFi Tape Plugin
Reel to Reel
Reels is a tape emulation plugin with built-in echo section and tape start and tape stop effect.
Based on an old Japanese portable tape recorder with a very distinct Lo-Fi analog sound, Reels emulates all the imperfections of consumer reel-to-reel recorders.
We have modeled three different 1/4" tape frequency responses and saturations, along with all the analog imperfections of tape recording / playback.
Reels will add a very rough retro analog sound to your mixes. If you are looking for a Hi-Fi mastering tape emulation, this is not the plugin for you!
Reels is available for MAC, PC, and LINUX (VST, VST3, AU, AAX, CLAP, 64-bit only), and also as AUv3 and Standalone on the App Store
Portable Tape Recorder
Reels is based on a vintage Japanese reel to reel, ironically marked as High Fidelity, found in a distressed state at a local flea market. Most of these consumer tape recorders, also due to their age, produce a very rough Lo-Fi analog sound.
During recording or playback, the motor noise somehow bleeds in, along with the usual tape hiss, limiting the actual bandwidth available on the tape.
Reels recreates all the imperfection of consumer reel-to-reel vintage recorders, including:
Harshness, harmonic distortion with loss of clarity (mid-range)
WOW/Flutter, pitch instabilities due to recording and playback issues
Drops, random volume loss due to tape or rec/play head imperfections
Crosstalk, the leak between left and right channel in a stereo signal
Hiss, high-frequency noise caused by the magnetic particles in the tape
Motor, mid-frequency noise caused by the reels motor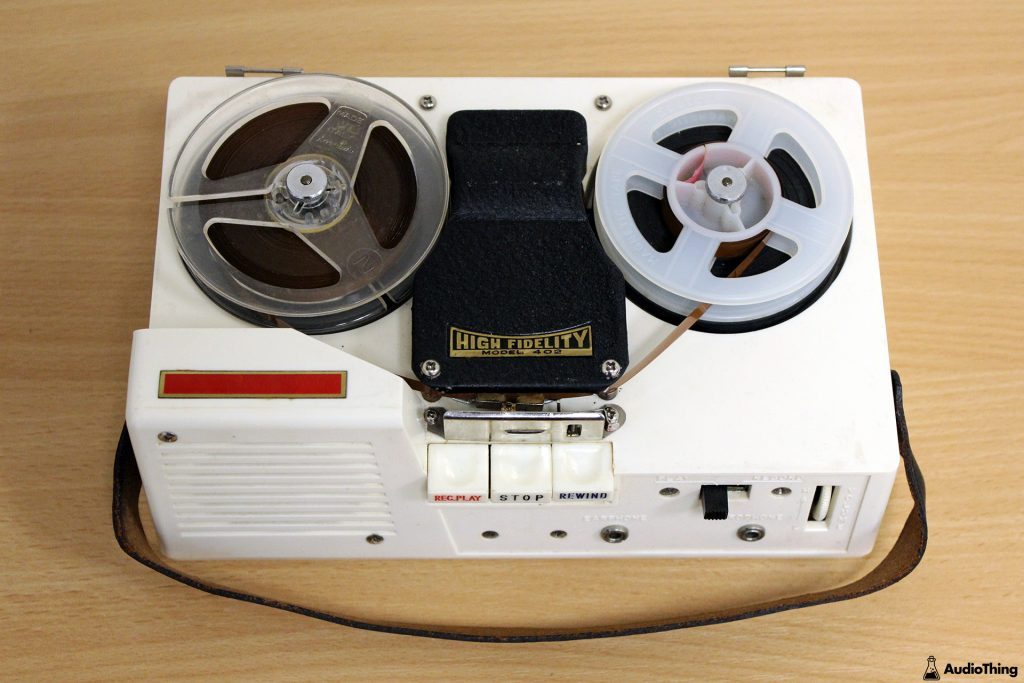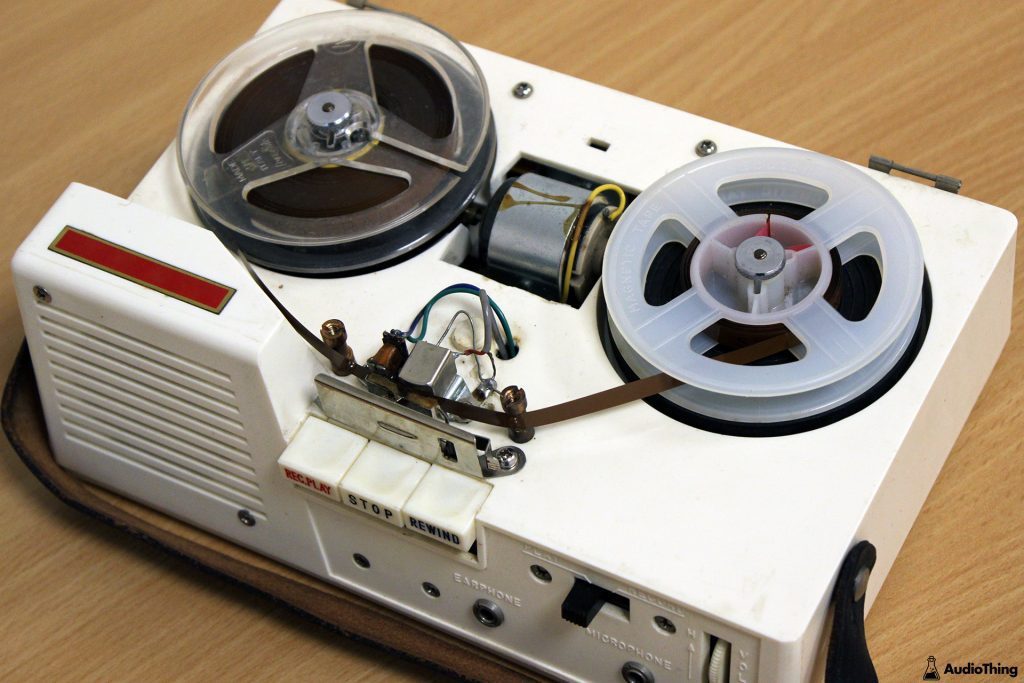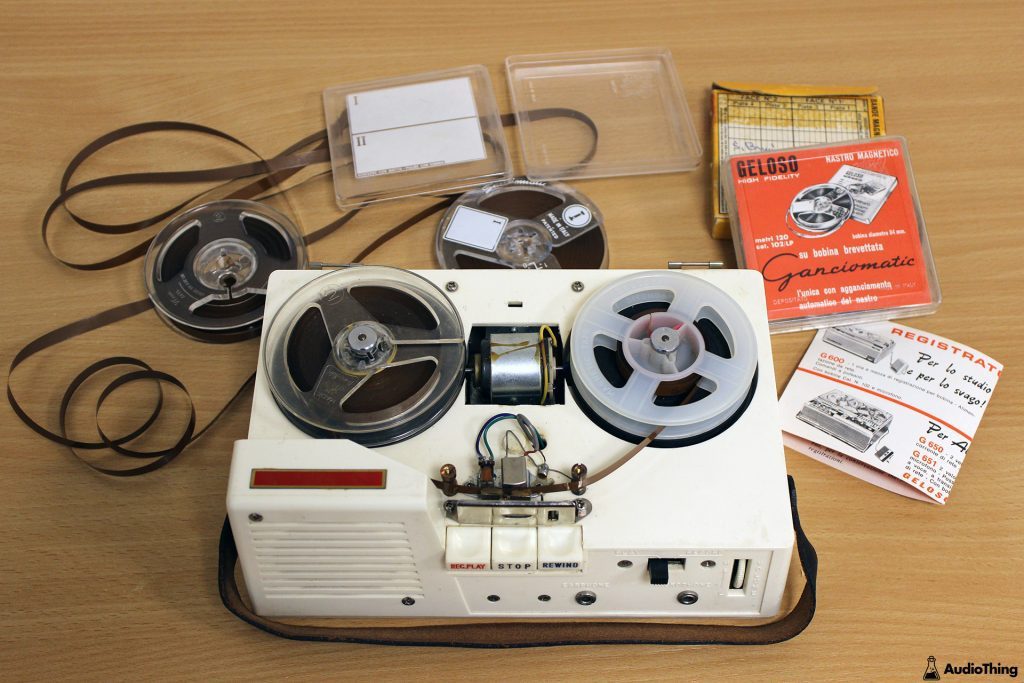 Tape Start and Stop
When you press stop on a reel-to-reel player, the tape doesn't stop immediately.
Instead, it gradually slows down creating a pitch down and fade out effect.
The same thing happens in reverse, if you hit play, the tape gradually speeds up creating a pitch up and fade in effect.
You can replicate this effect with Reels, and you can also change the speed of the start/stop effect.


Tape Modeling
We've modeled three different tape types, from ruined to NOS (new old stock) state.
The tape types are named after the country of origin: JP (Japan), IT (Italy), FR (France).
| | |
| --- | --- |
| JP | Used tape but with an overall better frequency response |
| IT | New old stock but with a limited frequency response |
| FR | Overused and badly stored, very bad frequency response |
Each tape will affect the sound in different ways, especially at higher feedback settings when using the Echo section.
WOW/Flutter, Ducking, and other parameters will also change according to the selected tape, creating different amount of pitch and volume changes.
Reviews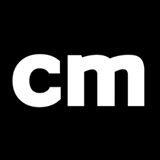 "Creative noiseniks and retro-minded producers will get much more than their money's worth from Reels' evocatively crusty sonics and evil echoes. – 10/10"
Computer Music Magazine. The world's best selling magazine dedicated to making great music with your Mac or PC.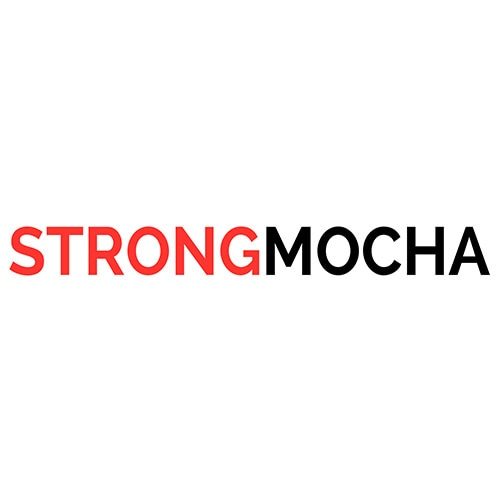 "Reels creates a VERY convincing simulation of old tapes/machines – perfect for Lo-Fi productions."
StrongMocha. Film Score, Sound, Picture, and Motion Blog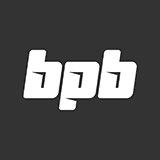 "Beautiful, intuitive, lush, unique. AudioThing's Reels offers plenty of analog flavor while sacrificing very little outside of your music's high fidelity. – 93%"
Bedroom Producers Blog. An online magazine for music producers.
Reels Demo
Try Reels for free with some limitations: silence for 3 seconds every 45 seconds, saving disabled.
If you like it, you can purchase a license and then authorize the demo version.
macOS
Requires macOS 10.9 or higher
AU, VST2, VST3, AAX, CLAP (64bit only)
Windows
Requires Windows 7 or higher
VST2, VST3, AAX, CLAP (64bit only)
Linux
Requires Ubuntu 20.04 or newer
VST2, VST3, CLAP (64bit only)
Specifications
Vintage Tape Emulation
Tape Start and Tape Stop Effect
3 Tape types
Echo Section
Speaker and Mic Emulation

Hiss and Motor noise with Envelope

Oversample up to 16x
50 Presets
Resizable Window
Preset system with randomizer
System Requirements
Windows 7 – 11
2GHz CPU, 4 GB RAM
VST2, VST3, AAX, CLAP (64-bit)
OS X 10.9 – macOS 13
2GHz CPU, 4 GB RAM
VST2, VST3, AU, AAX, CLAP (64-bit)
Universal 2 Binary
Ubuntu 20.04 LTS
2GHz CPU, 4 GB RAM
VST2, VST3, CLAP (64-bit)
Copy Protection
To activate your plugin you can choose between Online and Offline authorization.
Create an account, log in through the plugin to activate, or download your license file for offline activation.
Activation
1 license up to 3 computers
No iLok
We don't like dongles
No Internet
No connection required to activate
2023/03/09: v1.5.2
Added: Linux VST2, VST3, CLAP plugin formats
Added: macOS 13 Ventura support
Added: Windows 11 support
Added: AAX Silicon Support
Improved: Oversample latency and CPU usage
Improved: Gain staging
Fixed: Resize reset issue
2022/10/13: v1.5.1
Added: CLAP plugin format
Added: Oversampler up to 16x
Improved: CPU and memory usage
Fixed: Minor bugs
Fixed: Compatibility with Pro Tools 2021.12
Fixed: Popups not opening correctly with multiple instances in Logic Pro
2022/02/01: v1.5
Added: Speaker and Mic emulations
Added: Independent speed for Rec and Stop
Added: Routing option (alternative feedback path)
Added: Envelope Attack and Release controls
Added: Echo Level pre or post feedback option
Added: macOS 12 Monterey support (Universal 2 Binary)
Added: Light and Dark UI mode
Added: Option to enable Accelerated GUI
Added: Internal support for left-hand mouse users
Improved: New Retina/HiDPI GUI
Improved: Feedback loop self-oscillation
Improved: Joined Parameter lock and Random lock
Improved: Motor noise rendering and quality
Improved: Labels with values can now be clicked
Fixed: Parameter locks not recalling properly when loading saved projects
Fixed: Hiss and Motor noises not working at higher sample rates
Fixed: Wet Only muting sound when the Echo section is off
Fixed: Echo Sync not working correctly when loading a saved project
2019/12/27: v1.2.1
Added: Tape Start/Stop option for Dry signal
Improved: Tape Start/Stop interpolation optimisation
Fixed: Tape Start/Stop bug on mono audio tracks
Fixed: Minor graphic issue when rec-stop speed is too low
Fixed: VST3 UI issue on Windows with scaling over 100%
2019/11/27: v1.2
Added: Tape Start Effect
Added: macOS 10.15 Catalina support
Added: Parameter Lock
Added: Edit Value option for Knobs
Added: Notification System
Improved: Tape Stop Algorithm, now up to 10sec
Improved: CPU and memory usage
Fixed: Echo section pitch issue when starting playback
Fixed: Hiss and Motor Noise bug when Echo is active
2019/04/23: v1.1
Added: Option to remove the Doppler effect when enabling the Echo section
Added: Parameter Locks
Fixed: Channel Configuration issues on some Hosts
Fixed: Minor graphic issues
2018/10/12: v1.0