Springs
Vintage Spring Reverbs
& Baxandall EQ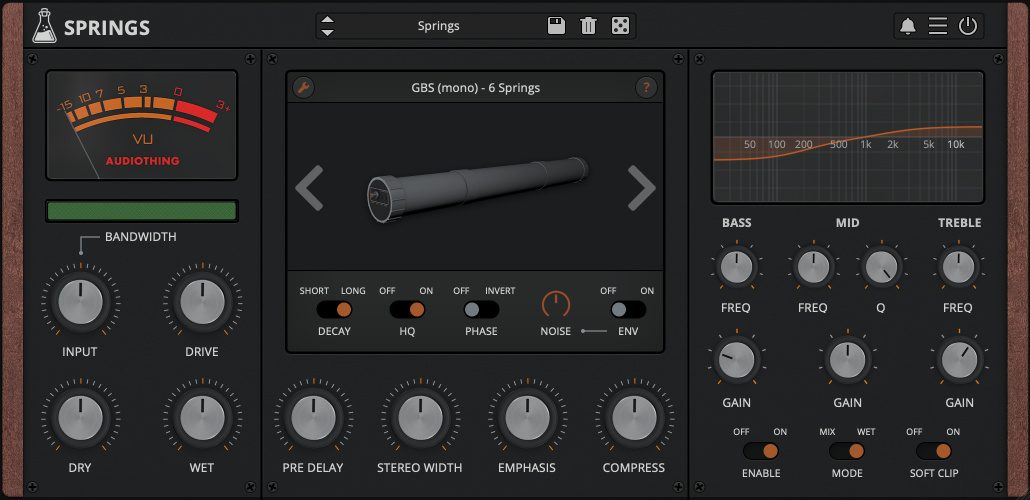 Vintage Spring Reverbs
Springs is a plugin that features a collection of vintage spring reverbs paired with an authentic Baxandall EQ emulation.
Springs features emulations from 17 types of spring reverbs, ranging from a long 6-spring pipe to a tiny battery-powered single-spring unit. We have used a combination of convolution and modelling to recreate the vintage character of each reverb.
Spring reverbs were usually paired with tone stacks from guitar amplifiers. Springs features one of the most iconic and unique sounding tone stack equalizers: the Baxandall EQ. A classic Baxandall tone stack usually features just the bass and treble bands, but we have also added a Mid band (with control over the Q).
Springs is available for MAC, PC, and LINUX (VST, VST3, AU, AAX, CLAP, 64-bit only), and also as AUv3 and Standalone on the App Store.
Spring Reverb Collection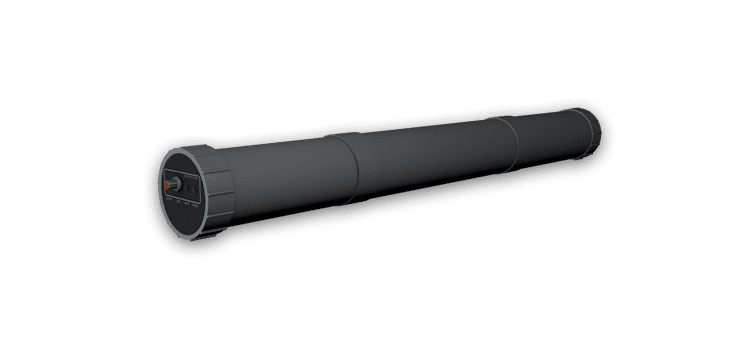 GBS (6 Springs)
A pair of Accutronics spring tanks housed in a length of plastic drainpipe. Circa 1970-79.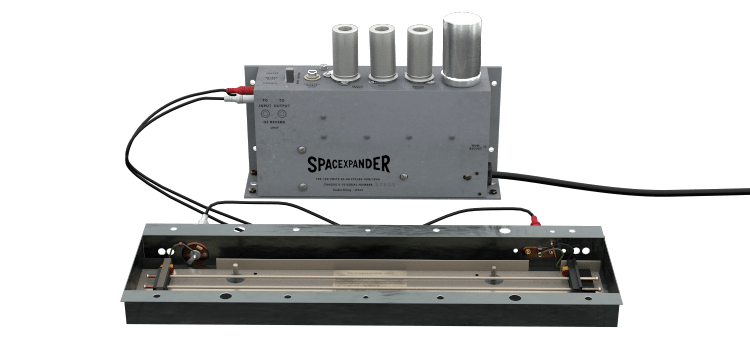 Spacexpander (2 Springs)
Iconic Spring Reverb made in the USA.
Released in 1960.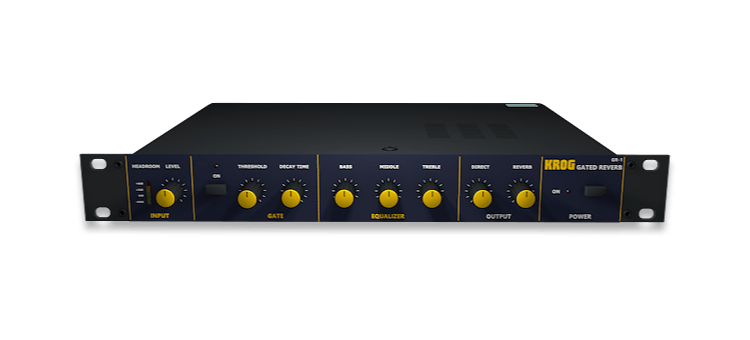 GR-1 (4 Springs)
Compact rack-mount Japanese Spring Reverb with a warm vintage sound. Released in 1985.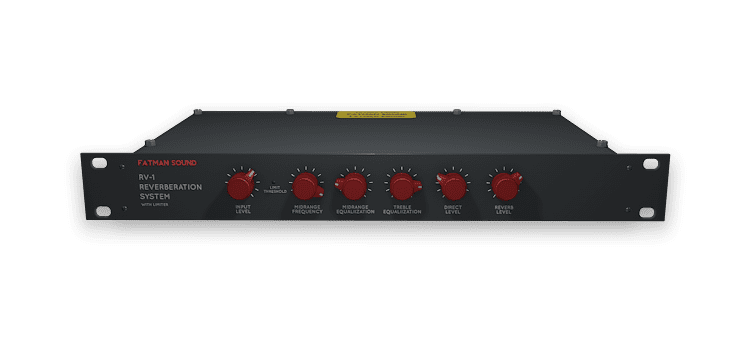 RV-1 (3 Springs)
Classic American Spring Reverb. Circa 1970-79.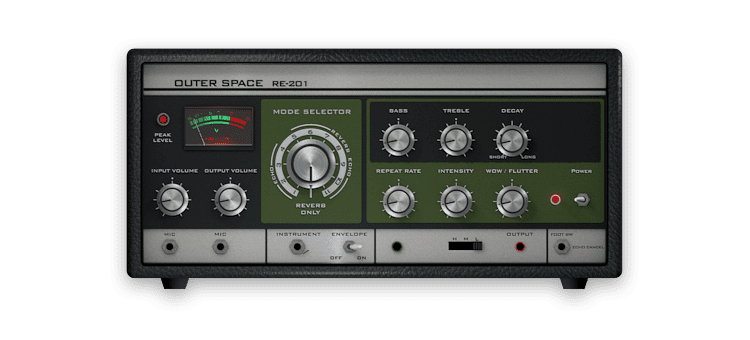 RE-201 (3 Springs)
Classic Japanese Tape Echo with Reverb Tank. Released in 1974.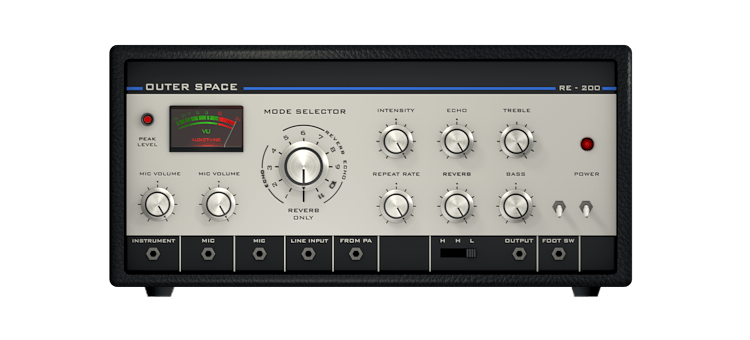 RE-200 (3 Springs)
Precursor of the legendary RE-201 Space Echo.
Released in 1973.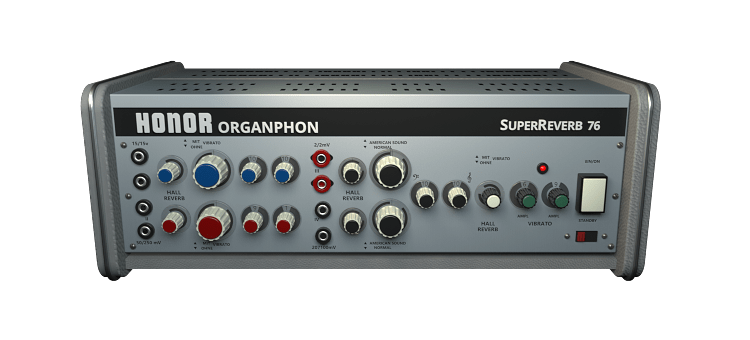 SuperReverb 76 (2 Springs)
Very rare German 4-channel tube amplifier with built-in reverberation. Circa 1970-79.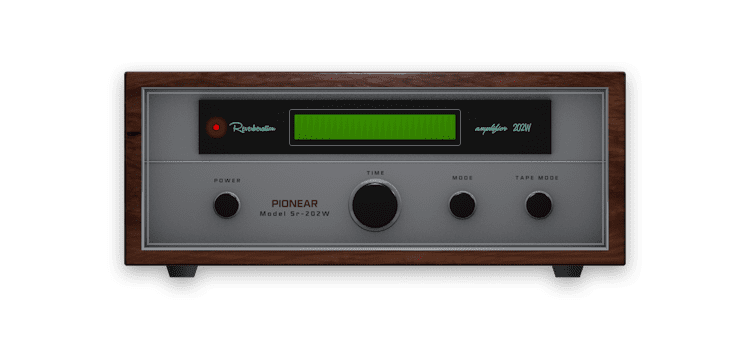 SR-202W (2 Springs)
Used by many artists as the "secret weapon" to add depth and character to vocals.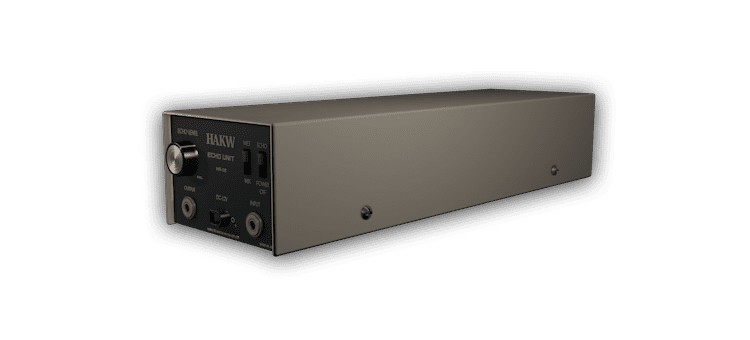 HR-12 (2 Springs)
Vintage Japanese spring reverb, branded as "Echo Unit". Dating from the late 60s or early 70s.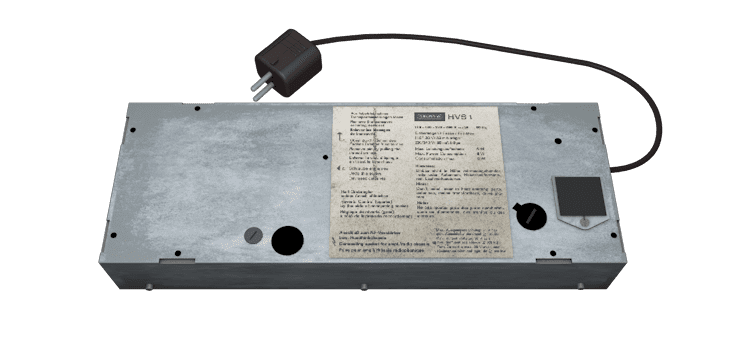 HVS-1 (2 Springs)
Germanium-powered spring reverb made for vintage Stereo/Tuners. Released in 1964.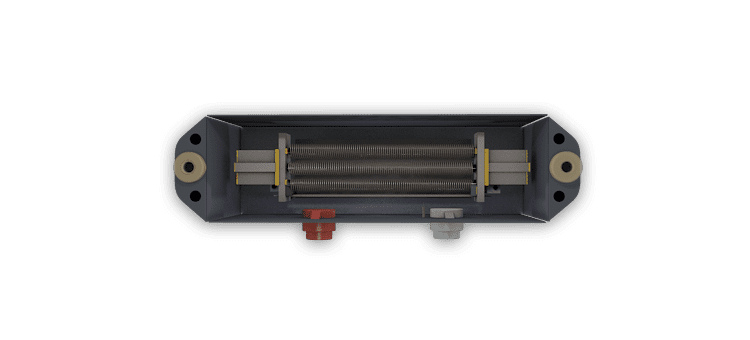 A-199 (3 Springs)
Modern eurorack spring reverb module.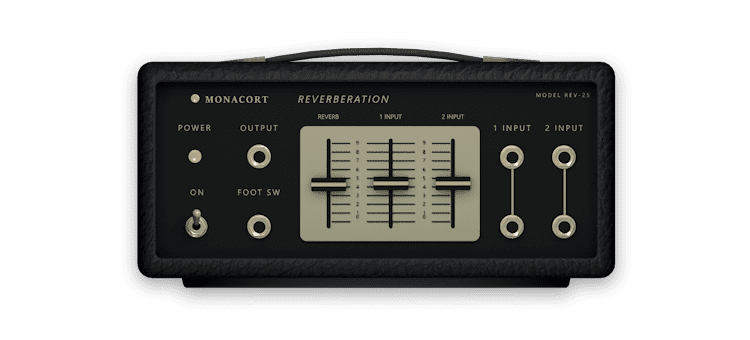 REV-25 (1 Spring)
Vintage Japanese spring reverb. Also rebranded as AM-534. From the 70s.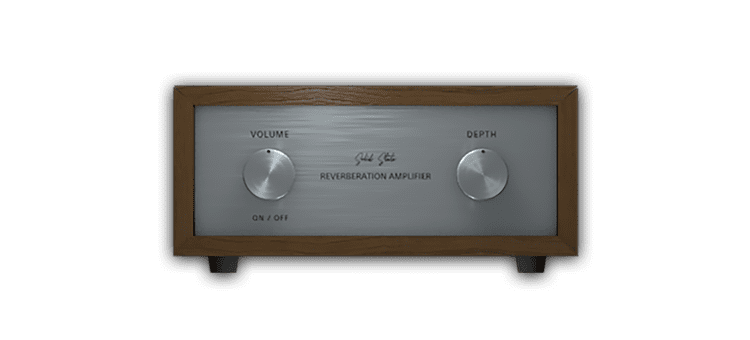 RA-844 (1 Spring)
Very small, battery powered, solid-state reverberation amplifier. From the late 70s or early 80s.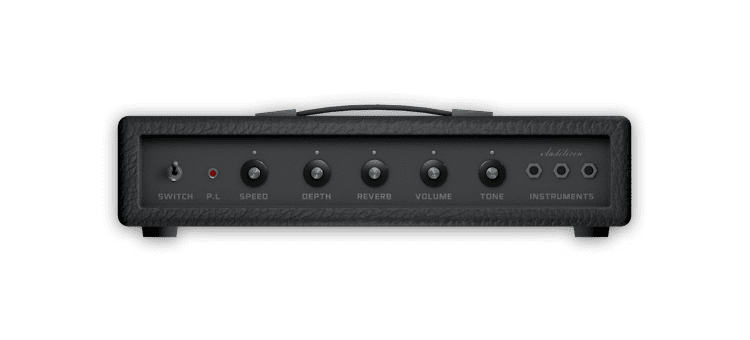 Audition (1 Spring)
A small guitar head amplifier, very noisy, and with a very basic spring reverb. Released in 1975.

Echo Box (1 Spring)
The smallest spring reverb ever, it sounds like a boomy echo. Circa 1970-79.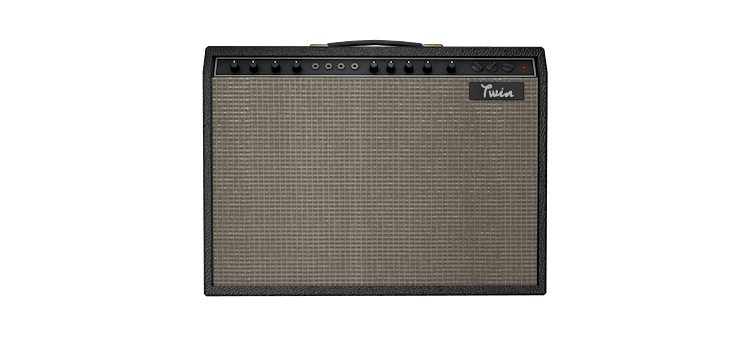 Twin (3 Springs)
Classic American Guitar Amplifier.
Released in 1985.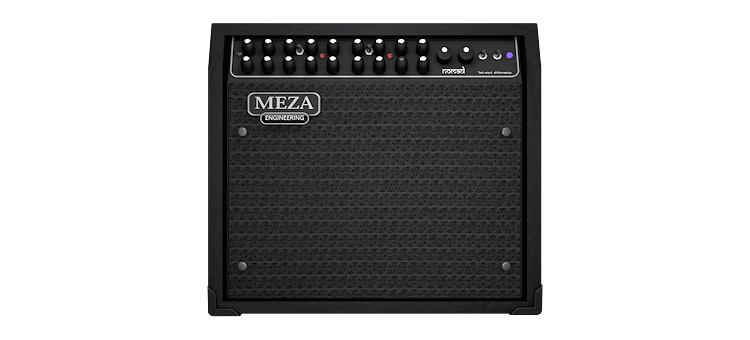 Meza (3 Springs)
Classic American Guitar Amplifier.
Released in 1999.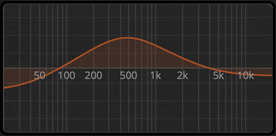 Baxandall EQ
The Baxandall EQ is a classic type of EQ, mostly found in guitar amps, and usually limited to just a single tone control or two bands (bass and treble).
We have added a third band (mid with Q control) to shape the reverb sound further.
One important characteristic of the Baxandall EQ is that the bands interact with each other.
This may seem like an unwanted behavior, but it's one of the reasons why the Baxandall EQ curves are smooth and musical.
Editor
By clicking on the wrench tool button you can open the editor window.
Springs uses a combination of convolution and modeling to recreate each spring reverb. With the editor, you can edit the impulse response of the reverb directly.
This can be useful to fine-tune the size/decay of the reverb, but can also be used to completely mangle the source (check the experimental presets).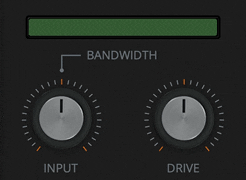 Bandwidth
While with the Baxandall EQ you can shape the sound of the mix (dry+wet) or just the wet signal, with the Bandwidth control you can filter the input signal that goes into the spring emulation.
Some springs have a boomy low end, some are too bright and boingy. By limiting the bandwidth of the signal you can dampen these characteristics.
How Spring Reverbs Work
A spring reverb is an electromechanical device that uses transducers/pickups with steel springs in order to simulate the reflections of a reverb.
The input signal is passed through a transducer to one or multiple springs, the vibrations are then captured by an output transducer on the opposite side.
Using multiple springs with different sizes and different thickness can create a more interesting and rich reverb sound.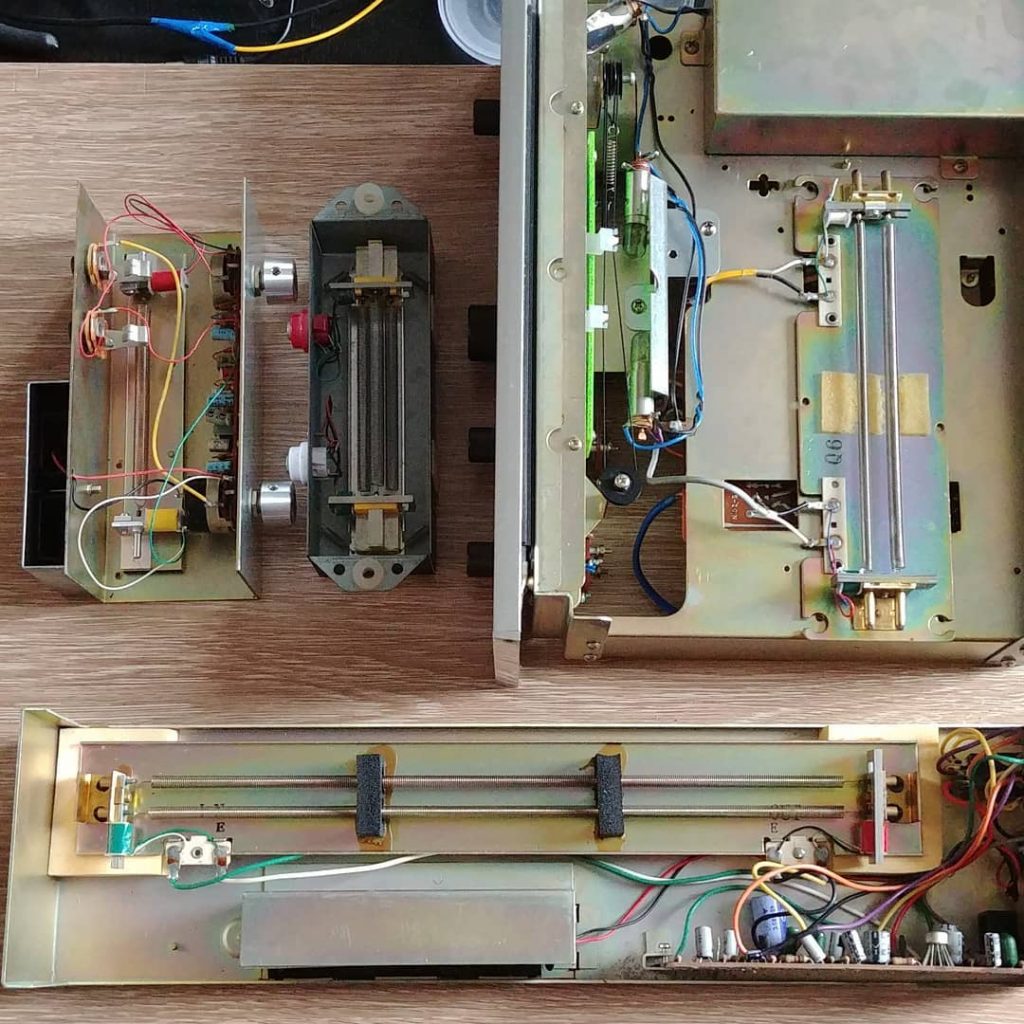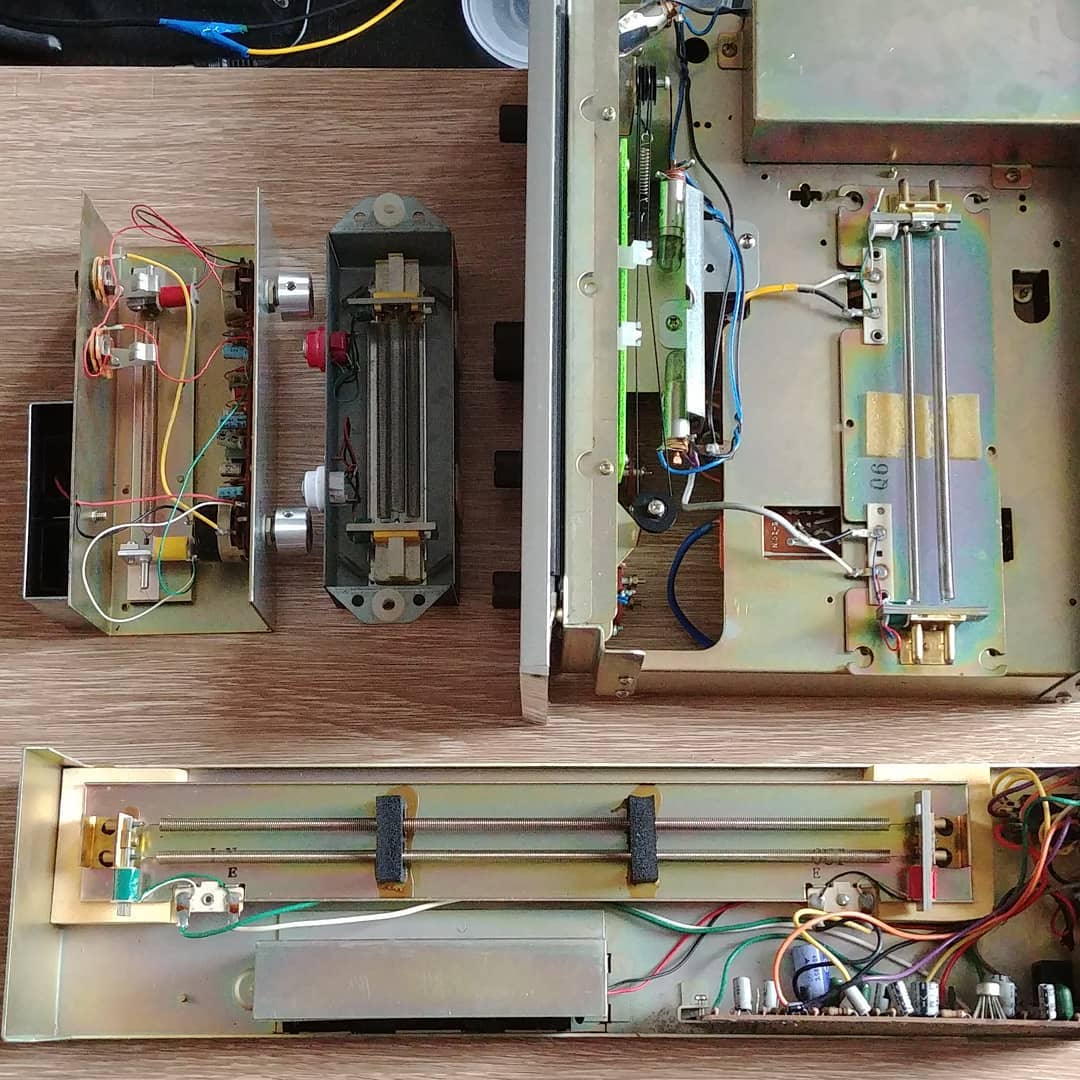 Springs Demo
Try Springs for free with some limitations: silence for 3 seconds every 45 seconds, saving disabled.
If you like it, you can purchase a license and then authorize the demo version.
macOS
Requires macOS 10.9 or higher
AU, VST2, VST3, AAX, CLAP (64bit only)
Windows
Requires Windows 7 or higher
VST2, VST3, AAX, CLAP (64bit only)
Linux
Requires Ubuntu 20.04 or newer
VST2, VST3, CLAP (64bit only)
Specifications
16 Vintage Spring Reverbs
Baxandall EQ (three bands)
80 Presets
Resizable Window
Preset system with randomizer
System Requirements
Windows 7 – 11
2GHz CPU, 4 GB RAM
VST2, VST3, AAX, CLAP (64-bit)
OS X 10.9 – macOS 13
2GHz CPU, 4 GB RAM
VST2, VST3, AU, AAX, CLAP (64-bit)
Universal 2 Binary
Ubuntu 20.04 LTS
2GHz CPU, 4 GB RAM
VST2, VST3, CLAP (64-bit)
Copy Protection
To activate your plugin you can choose between Online and Offline authorization.
Create an account, log in through the plugin to activate, or download your license file for offline activation.
Activation
1 license up to 3 computers
No iLok
We don't like dongles
No Internet
No connection required to activate
2023/02/03: v1.3.3
Added: Load Models with less CPU stress
Improved: CPU and memory usage
2023/01/23: v1.3.2
Added: SuperReverb 76 Model
Added: Linux VST2, VST3, CLAP plugin formats
Added: AAX Silicon Support
Fixed: Compatibility with macOS 10.11 and 10.12
2022/11/16: v1.3.1
Added: GR-1 Model (stereo sum, and stereo mod)
Added: macOS 13 Ventura support
Added: Windows 11 support
Added: Loading progress bar
Added: CLAP plugin format
Improved: CPU and memory usage
Improved: Switch labels are now clickable
Fixed: Accelerated GUI settings
Fixed: Compatibility with OS X 10.9 Mavericks
Fixed: Popups not opening correctly in multiple instances in Logic Pro
Fixed: Start/End parameters in the Editor causing a potential crash
Fixed: Automation issue causing heavy CPU usage in some cases
2022/04/02: v1.3
Added: Spacexpander Model
Added: RE-200 Model
Added: Twin Model
Added: Meza Model
Added: Global option to choose tail block size
Fixed: Randomizer not updating spring model graphics
2021/10/20: v1.2.6
Added: macOS 11 Big Sur support (Universal 2 Binary)
Added: Light and Dark UI mode
Added: Option to enable Accelerated GUI
Improved: GUI and loading time
Fixed: Logic Pro random crash when loading a saved project
2020/12/11: v1.2.5
Added: HVS-1 Model
Added: RE-201 (bright)
Added: Internal support for left-hand mouse users
Improved: macOS CPU usage
Improved: IR Editor CPU usage
Fixed: Rendering Offline issue while there's a Spring Type automation
Fixed: Possible unwanted fade-in when bouncing in offline mode on some hosts
Fixed: Parameter locks not recalling properly when loading saved projects
2020/04/16: v1.2
Added: Echo Box Model
Improved: Plugin tail now returns infinity (bypassing the VST3 auto-suspend in some hosts)
Improved: Waveform display
Improved: Fade speed and usability
Improved: CPU and memory usage
Improved: Joined Parameter lock and Random lock
Fixed: Pitch not working when changing sample rate while in playback
2019/12/23: v1.1.6
Improved: EQ graphics
Fixed: HQ mode fading in the first time it's engaged
Fixed: Global Settings not saving properly
Fixed: VST3 UI issue on Windows with scaling over 100%
2019/10/31: v1.1.5
Added: macOS 10.15 Catalina support
Added: Editor Bypass button and Reverb Length
Improved: Editor Parameters (Start and Fade In are now non-linear, Fade Out and Curves are now reversed)
Improved: Spring Models browsing (navigation arrows instead of popup menu)
Improved: Reverb Tail cleaning
Fixed: Minor graphics glitches
2019/10/01: v1.1
Added: RV-1 Model
Added: Stereo GBS Model
Added: Editor Panel
Added: 30 New presets
Added: Edit Value option for Knobs
Added: Notification System
Improved: Longer Pre Delay time
Improved: Stereo Width algorithm
Improved: GUI (Font contrast, EQ Graph, and Bypass State)
Improved: CPU and memory usage
2019/05/23: v1.0