Hand Clapper
Claps synthesizer plugin
$25
32-64bit
VST / AU / AAX
Hand Clapper is a drum synthesizer dedicated to claps sounds.
The internal design is inspired by a famous Japanese percussion synthesiser from the '80. There are three internal noise sources that are used to recreate the classic sound of vintage analog drum machines (such as 808, 909, HC2, and more).
You are not limited to just the on-board sounds though, you can also load in any sample you want.
Specifications
4 sources: 808, 909, HC2, Custom
34 Factory Presets
15 Factory Samples from vintage gear
Tone bandpass/peak filter
Vintage Reverb
Preset system with randomizer
Formats: VST, AU, and AAX (32/64bit)
Platforms: OSX, Windows
Reviews
Hand Clapper couldn't be easier to use, which makes it both productive and fun; but more importantly, it sounds truly wicked, perfectly capturing the spirits of the vintage machines at its heart. and doing crazy things to external samples.
9/10 – Computer Music Magazine:
link
Minimal Requirements
Windows XP SP2 / OSX 10.6.8
Intel Core 2 Duo 2GHz or equivalent
2 GB RAM / 500 MB HD
Screen resolution: 1024×768
VST2, AU, or AAX 32-bit or 64-bit host

Videos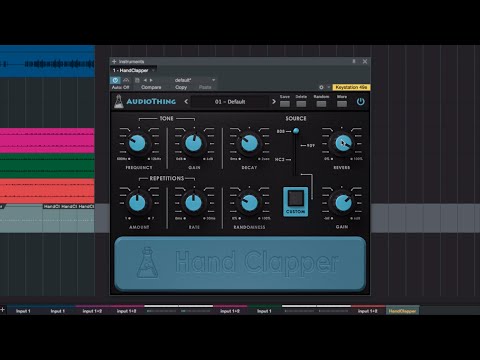 Overview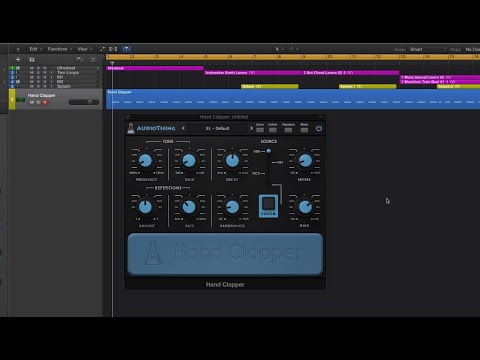 Demo Video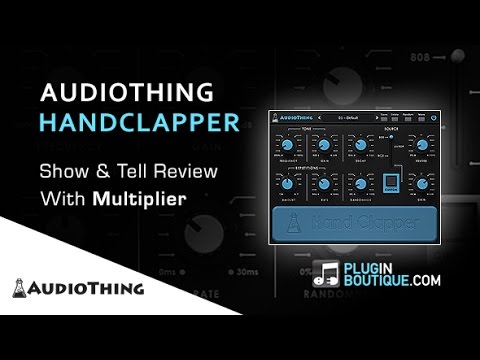 Show & Tell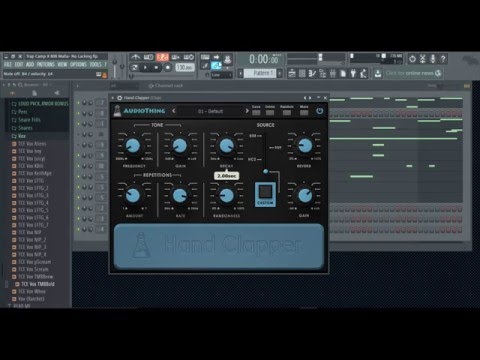 Video Review
---
2017/01/24: v1.2.1
– Fixed Custom Sample Name not showing on some DAW
– Added One Shot mode and fixed attack/release clicks
– Improved CPU performance
2016/09/15: v1.2.0
– 4 new presets/samples from two 80s digital drum machines
– The GUI now shows the file name of the custom sample when moving the mouse over the Load Button
– Browse through the samples in the Custom Sample Folder using Left and Right arrow keys (only when Custom is selected)
– Improved limiter (soft clip instead of hard clip)
2016/03/05: v1.1.2
– Custom Samples and Reverb section now fully stereo
– Added options to set/open the Custom Sample Folder
– Fixed a very rare bug that might cause random clicks/pops
– Fixed missing sample error that might crash some hosts
2016/01/15: v1.1.0
– 11 new presets with 11 custom samples from analog gear
– Added 3 velocity curves (soft, linear, hard)
– Custom samples can now be dragged and dropped onto the GUI
– Custom samples can now be saved to the preset folder
– Unloading custom samples is now possible
– Fixed Release on very fast notes