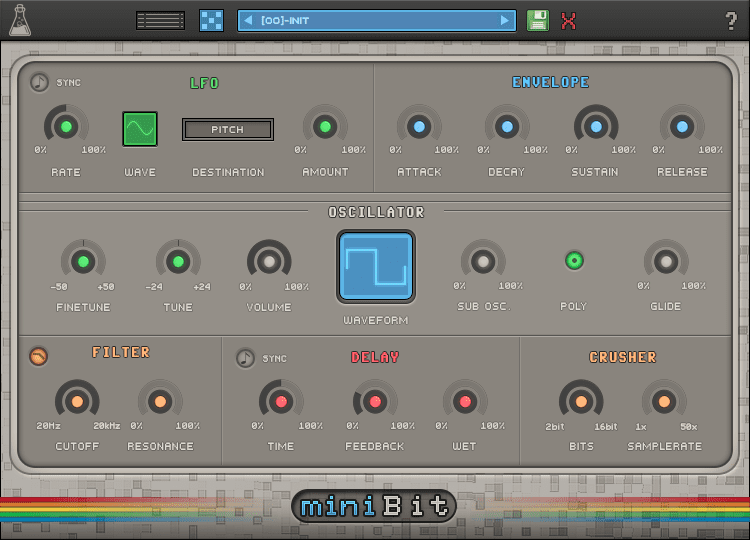 miniBit
8-bit/chiptune synthesizer
$20
32-64bit
VST / AU / AAX
miniBit
is a 8-bit/chiptune style synthesizer that emulates the sound of 80s game consoles and retrocomputers.
It features a main oscillator with 15 waveforms paired with a sub oscillator (a square wave pitched one octave below). The waveforms are not bandlimited and will produce aliasing. Furthermore, using the built-in bitcrusher, you can create even more noisy and retro sounds. The new version also features a synced 8 Steps Stepper/Sequencer with multiple destinations.
From noisy, snare-like steps to ambient subs, miniBit has many uses beyond what one expects from a chip tune synth.
Specifications
15 Waveforms + Sub Oscillator
Poly and Mono mode with Glide
2-poles LowPass/HighPass Filter
Delay and BitCrusher effects
LFO with multiple destinations
8 Steps Stepper with multiple destinations
50 Presets + Preset randomizer
Formats: VST, AU, and AAX (32/64bit)
Platforms: OSX, Windows
PC Demo
MAC Demo
In demo mode the plug-in will output silence for 3 seconds every 30 seconds.
Minimal Requirements
Windows XP SP2 or later / OSX 10.7 or later
Intel Core 2 Duo 2GHz or equivalent
2 GB RAM / 500 MB HD
Screen resolution: 1024×768
VST2, AU, or AAX 32-bit or 64-bit host

Videos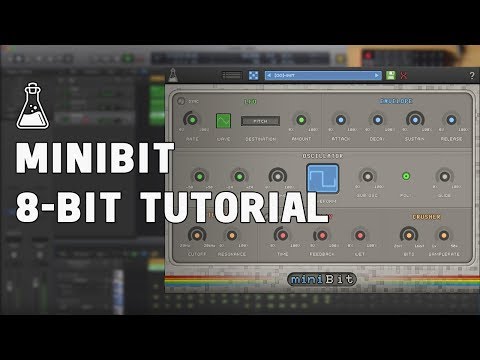 8bit/Chiptune Tutorial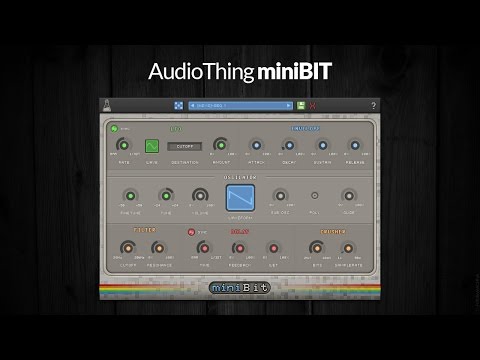 Bedroom Producers Blog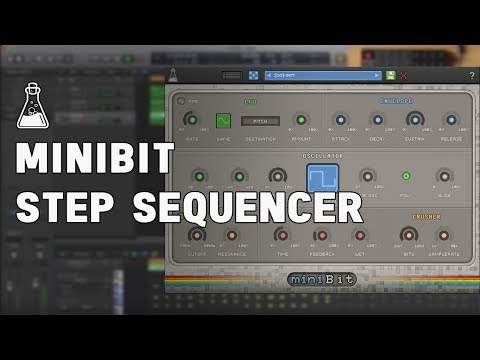 Stepper Demo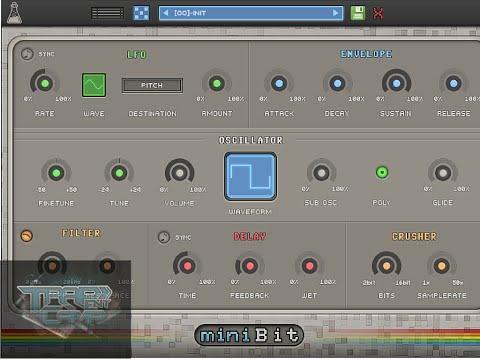 Video Review
---
2016/05/25: v1.2.0
– Fixed a bug causing some saved projects to crash on loading
– Improved CPU optimization 
2015/04/09: v1.1.5
– Added HighPass filter
– Fixed stepper sync problems when changing project sample rate
2015/01/26: v1.1.0
– Added Stepper with multiple destinations
– Added 3 new Waveforms
– Added 20 new Presets (thanks to Frank "Xenox" Neumann / Particular – Sound)
– Fixed silence in Mono instance