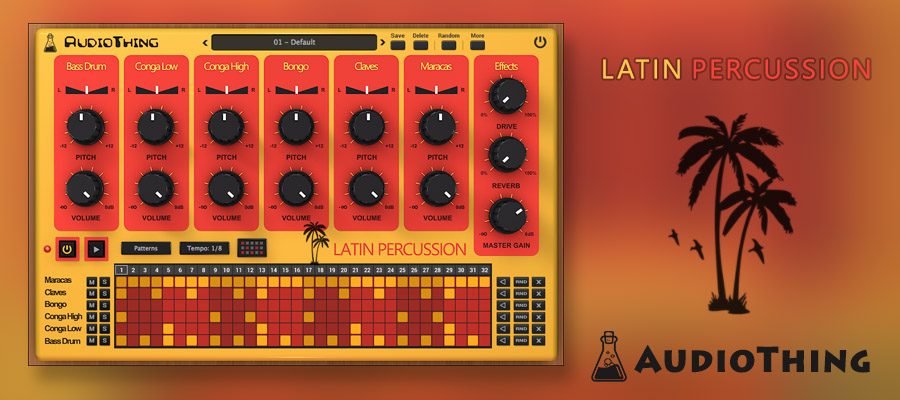 Latin Percussion
is a sample-based plugin emulation of the
Sound Master Latin Percussion
, a rare analog drum machine from the 80s. The instrument features 6 classic latin sounds: Bass, Low Conga, High Conga, Bongo, Claves, and Maracas, which can be pitched, panned or mixed independently.
$39 $30 VST/AU/AAX 32 / 64 Bit MAC: 108 MB / PC: 70 MB
---

Bowed Harp
features samples from an autoharp played with a pick and an EBow. The autoharp is a string instrument similar to a zither. The EBow is a battery-powered electronic device for playing string instruments, producing a sound reminiscent of using a bow on the strings.
$19 Kontakt 5.5.1 WAV 44kHz / 24 Bit 467 MB
---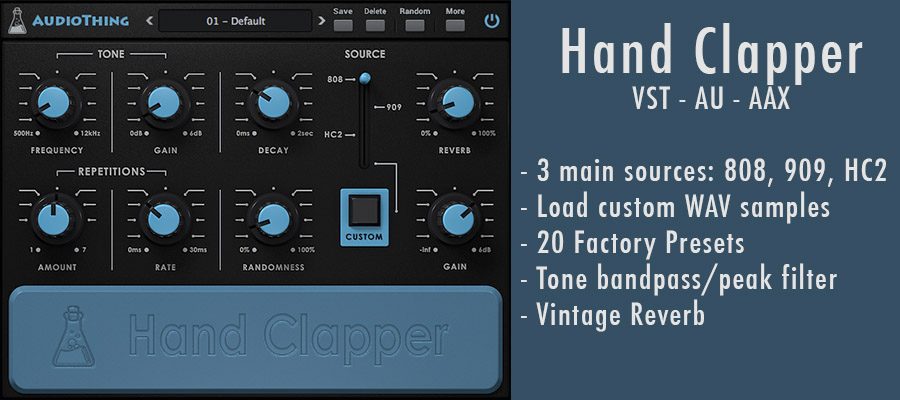 Hand Clapper
is a drum synthesizer dedicated to claps sounds. The internal design is inspired by a famous Japanese percussion synthesiser from the '80. It features three internal noise sources that are used to recreate the classic sound of vintage analog drum machines.
$25 VST/AU/AAX 32 / 64 Bit MAC: 99 MB / PC: 65 MB
---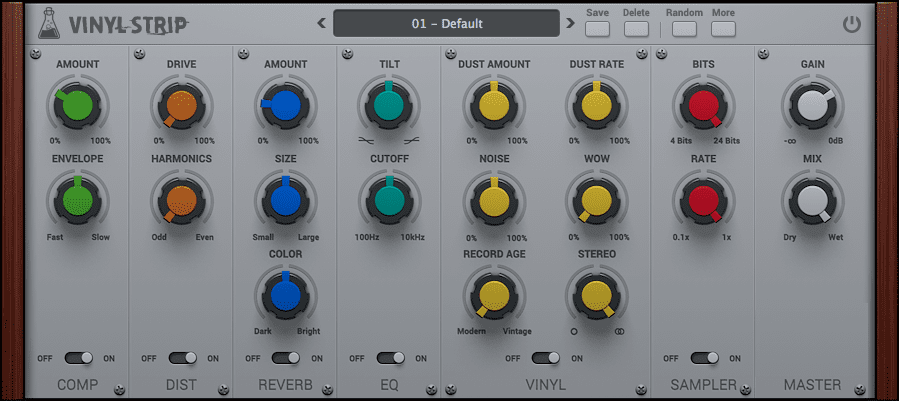 Vinyl Strip
is a multi-effect plugin featuring 6 modules: Distortion, Compressor, Bit Crusher, Tilt EQ, Vintage Reverb, and Vinylizer.
The modules can be arranged in any combination by simple drag-n-drop. Vinyl Strip will add life and an old school touch to your samples and tracks, and achieve that classic vinyl record sound in your digital environment.
$55 VST/AU/AAX 32 / 64 Bit MAC: 103 MB / PC: 74 MB
---

GAK150
is a synthesizer for Kontakt made by sampling a Gakken SX-150 Analog Synthesizer Kit passing through a Metasonix R-54 Tube VCO/VCF. The saturation from the tube filter along with the very harsh and unstable timbre of the Gakken come out as an aggressive but full analog sound.
$12 Kontakt 5 WAV 44.1kHz / 24 Bit 137 MB
---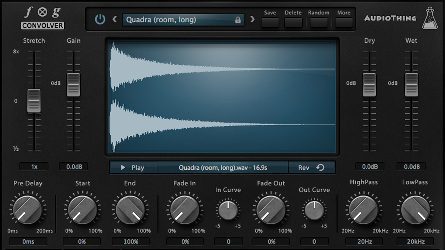 Fog Convolver
is a convolution plugin that applies the sonic character of an impulse response to another sound in real time.
Fog Convolver can be used to add reverberation, create special effects, and apply an acoustic impulse captured from audio equipment.
$65 VST/AU/AAX 32 / 64 Bit MAC: 187 MB / PC: 169 MB
---

Frame Drums
Frame Drums
features a collection of four drums: two Bodhráns and two tambourines. The Bodhrán is a traditional Irish frame drum usually played with a wooden stick. The drums were sampled using sticks, hands, and multiple gestures.
$20 Kontakt 5.1 WAV 48kHz / 24 Bit 178 MB
---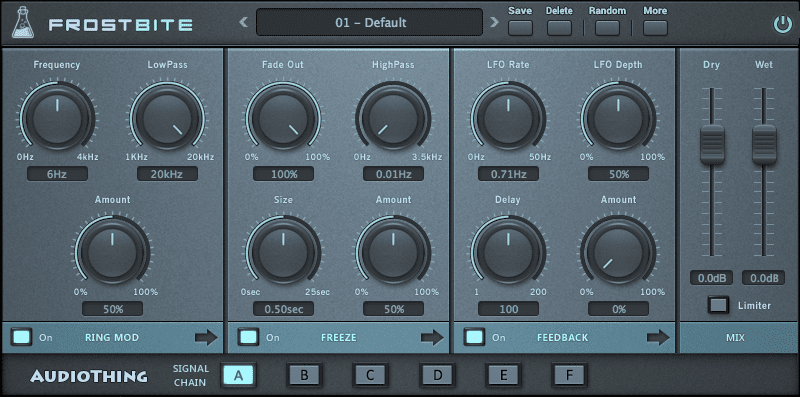 Frostbite
Frostbite
is a multi-effect plugin featuring Ring Modulator, Feedback, and Freeze modules. It's aimed at ambience and cinematic
music, but can also be used for extreme sonic experiments. The Signal Flow is flexible with 6 different combinations.
$35 VST/AU/AAX 32 / 64 Bit MAC: 54 MB / PC: 35 MB
---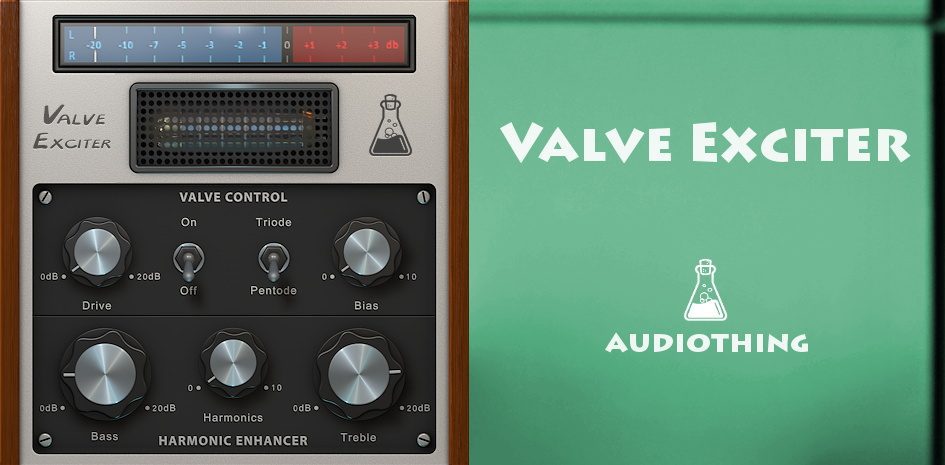 Valve Exciter
Valve Exciter is a Harmonics Enhancer plug-in with vintage valve emulation. The exciter section features hand tuned filters with the ability to sweep the center frequencies via the Harmonics knob.
$45 VST/AU/AAX 32 / 64 Bit MAC: 60 MB / PC: 35 MB
---