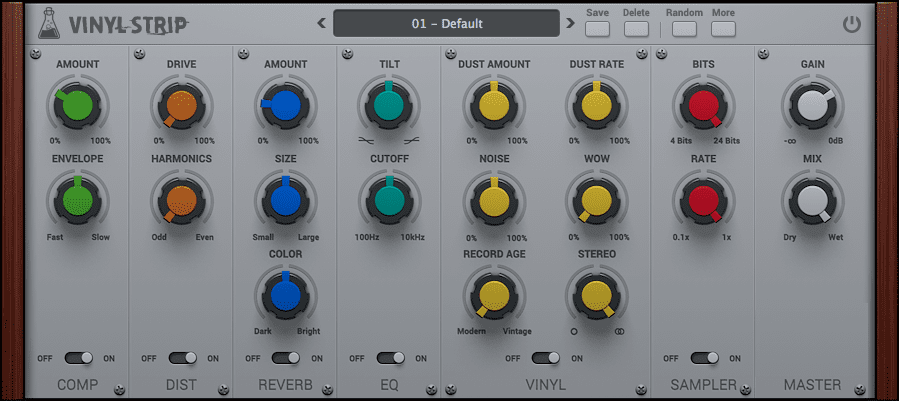 Vinyl Strip
is a multi-effect plugin featuring 6 modules: Distortion, Compressor, Bit Crusher, Tilt EQ, Vintage Reverb, and Vinylizer.
The modules can be arranged in any combination by simple drag-n-drop. Vinyl Strip will add life and an old school touch to your samples and tracks, and achieve that classic vinyl record sound in your digital environment.
$65 VST/AU/AAX 32 / 64 Bit MAC: 103 MB / PC: 74 MB
---

GAK150
is a synthesizer for Kontakt made by sampling a Gakken SX-150 Analog Synthesizer Kit passing through a Metasonix R-54 Tube VCO/VCF. The saturation from the tube filter along with the very harsh and unstable timbre of the Gakken come out as an aggressive but full analog sound.
$14 Kontakt 5 WAV 44.1kHz / 24 Bit 137 MB
---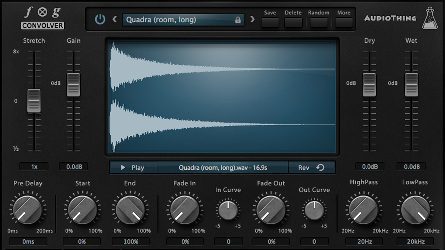 Fog Convolver
is a convolution plugin that applies the sonic character of an impulse response to another sound in real time.
Fog Convolver can be used to add reverberation, create special effects, and apply an acoustic impulse captured from audio equipment.
$75 VST/AU/AAX 32 / 64 Bit MAC: 187 MB / PC: 169 MB
---

Frame Drums
Frame Drums
features a collection of four drums: two Bodhráns and two tambourines. The Bodhrán is a traditional Irish frame drum usually played with a wooden stick. The drums were sampled using sticks, hands, and multiple gestures.
$22 Kontakt 5.1 WAV 48kHz / 24 Bit 178 MB
---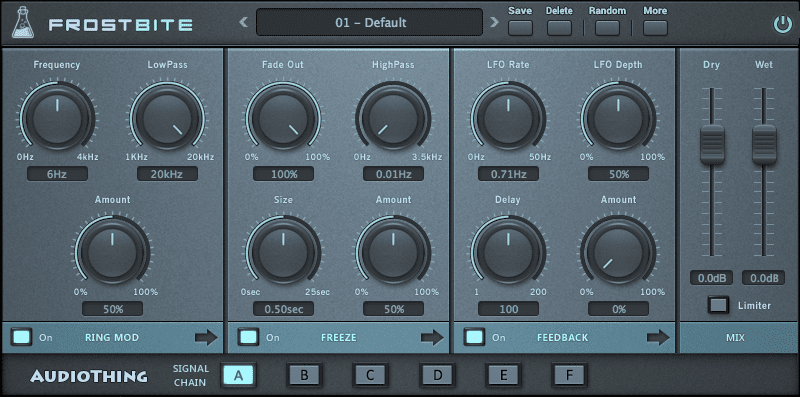 Frostbite
Frostbite
is a multi-effect plugin featuring Ring Modulator, Feedback, and Freeze modules. It's aimed at ambience and cinematic
music, but can also be used for extreme sonic experiments. The Signal Flow is flexible with 6 different combinations.
$39 VST/AU/AAX 32 / 64 Bit MAC: 54 MB / PC: 35 MB
---

EKR490
The
Elka Rhapsody 490
was a famous Italian strings machine from the mid 70s. It was also sold as the
Hohner String Vox
with a beige case.
EKR490
features two main sounds, Strings and Violoncello, and a combination of the two which is slightly different than just mixing both sounds together.
$16 Kontakt 4.2.4 WAV 44.1kHz / 24 Bit 235 MB
---

Satellite
The Satellite is a rare but less known Moog synthesizer from the mid 70s. It's a monophonic preset synthesizer with one VCO and limited modulations. It was used mostly as an add-on for electric organs, in fact the US company Thomas Organ bought the license to build it. Preset sounds include brass, reeds, strings, other sounds.
$16 Kontakt 5.1 WAV 44.1kHz / 24 Bit 400 MB
---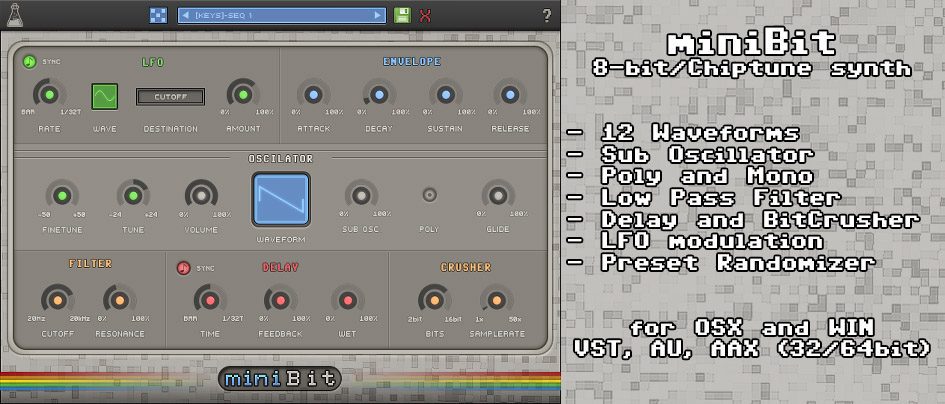 miniBit
miniBit is a 8-bit/chiptune style synthesizer that emulates the sound of 80s game consoles and retrocomputers.
It features a main oscillator with 15 waveforms paired with a sub oscillator (a square wave pitched one octave below). The waveforms will produce aliasing at certain frequencies and using the built-in bitcrusher you can create even more noisy and retro sounds.
$22 VST/AU/AAX 32 / 64 Bit MAC: 35 MB / PC: 25 MB
---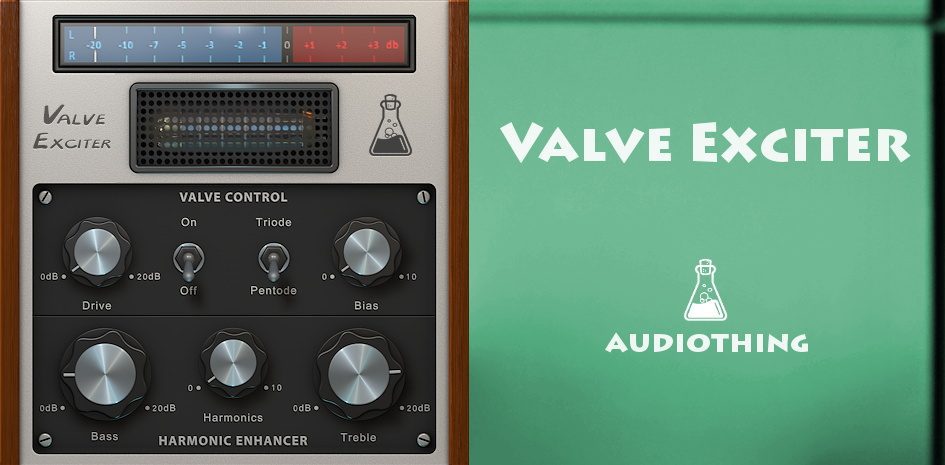 Valve Exciter
Valve Exciter is a Harmonics Enhancer plug-in with vintage valve emulation. The exciter section features hand tuned filters with the ability to sweep the center frequencies via the Harmonics knob.
$49 VST/AU/AAX 32 / 64 Bit MAC: 60 MB / PC: 35 MB
---