Hainbach Bundle
"Made with Hainbach" Plugins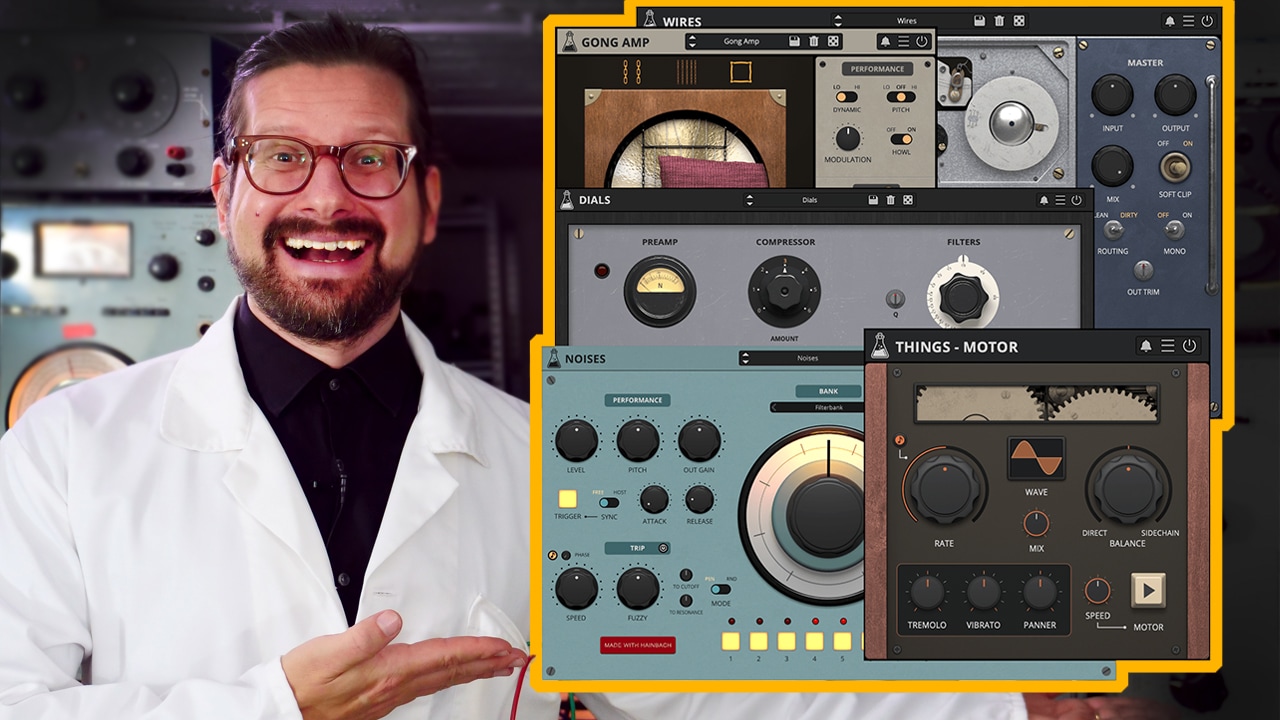 5 "Made with Hainbach" Plugins
If you own one or more of these plugins, you can upgrade to the Hainbach Bundle with a discount.
Please, check your account for the upgrade path.
All plugins we made with Hainbach in one convenient bundle.
Take a trip to the outer reaches of music production with the Hainbach Bundle. LoFi radiations from a Cold War wire recorder, the rotating madness of the Radiophonic Workshop, metallic resonances from 1930s France, Stockhausen-esque feedbacks, or a trip through Noise in all its forms, the Hainpack is as steeped in history as its full of modern music tools.