Things – Voice
Voice-Optimized Compressor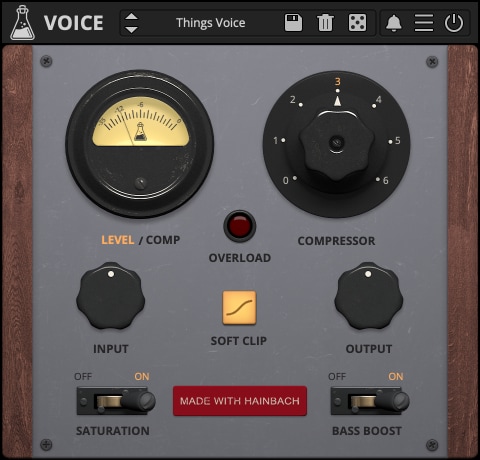 Existing users of Dials* can access Things – Voice at no extra cost. Check your user area.
Additionally, this offer extends to any new purchases of Dials* made until December 4th, 2023.
* desktop only
Voice-Optimized Compressor
Things – Voice is a simple one-knob "throw it on and it sounds good" compressor for voice-over and vocals. Based on our channel strip Dials it gives you everything you need to make your voice loud yet smooth. The compressor is an unusual and complex design from a German 1950 radio broadcast instrument. If you desire to get even closer to that unit's vintage tone, add authentically modded tube gain with the saturation button. For an authoritative bass boost we have added a rather euphonic EQ that excites just the right frequencies. This is the seventh plugin in our ongoing collaboration with Berlin musician and video personality Hainbach.

Things – Voice is available for MAC, PC, and LINUX (VST, VST3, AU, AAX, CLAP, 64-bit only), and also as AUv3 and Standalone on the App Store.
The Hardware
This 1950s/60s German measurement instrument was originally used to send a fixed level and frequency to a radio transmitter. On the receiver end, it could then be checked how much of that signal came through and what adjustments had to be made. Analog specialist Wojcek Czern of Rogalow Audio (PL) discovered that it could be adapted to be a high-quality mic preamp on par with studio legends like the V72 and V76. It is Hainbach's main preamp for voice, acoustic mono recordings and processing synths.
One welcome side-effect of this massive steel-tubed amplifier is that it compresses the signal pleasantly. Singing into it is a joy in itself. We analyzed the effect and made it adjustable, so you get the wonderful overtone rich gain of the preamp separately from the compressor.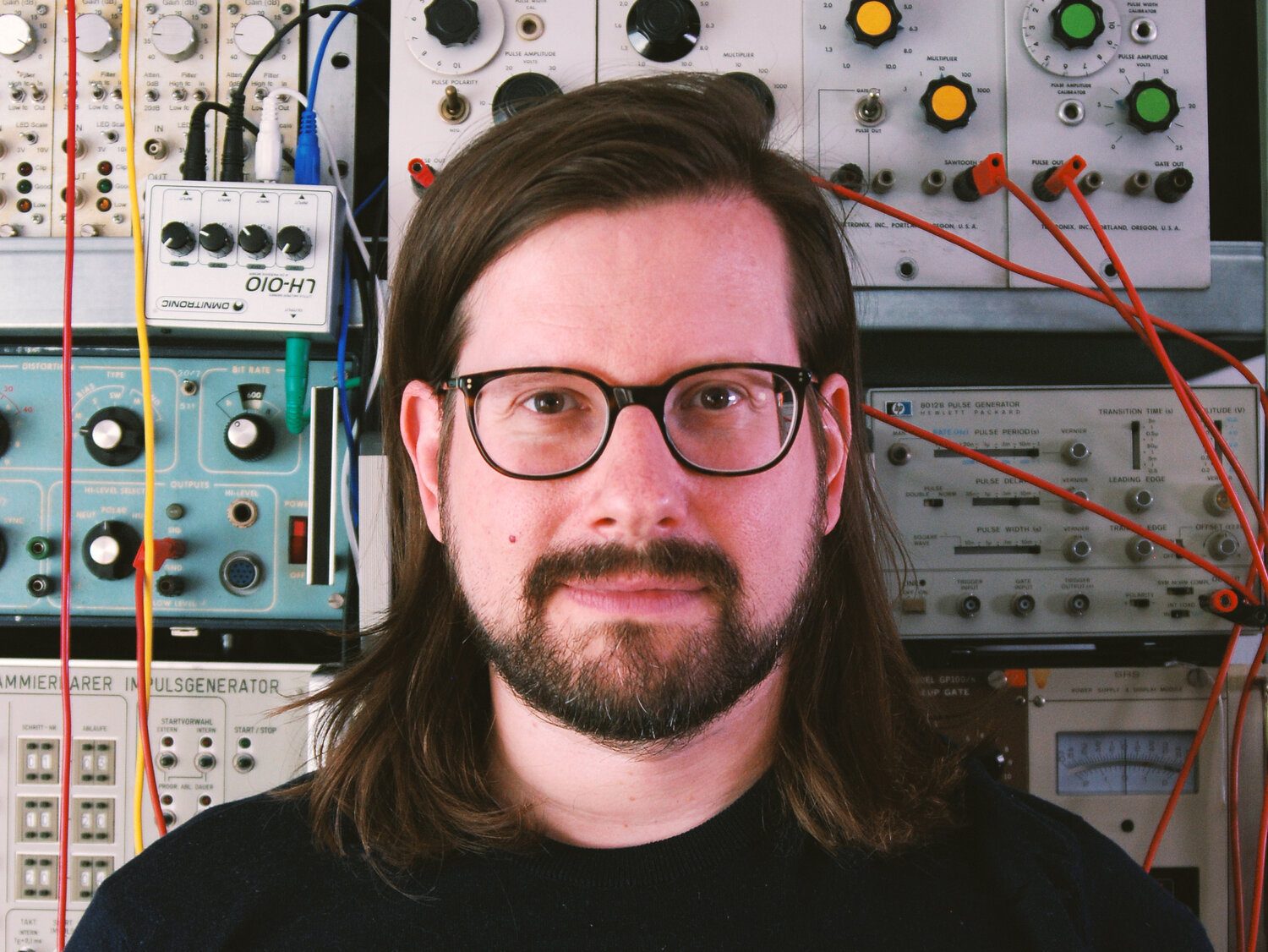 Hainbach
Based out of Berlin, Germany, electronic music composer and performer Hainbach creates shifting audio landscapes THE WIRE called "One hell of a trip". He has been fascinated with electronic sounds since he discovered the dial on the radio. Never losing his childhood wonder, he still searches for the sounds in between on modular synths, tape, and test equipment, making even the unmusical "music". Through his YouTube channel, Hainbach brings experimental music techniques to a wider audience.
Things – Voice Demo
Try Things – Voice for free with some limitations: silence for 3 seconds every 45 seconds, saving disabled.
If you like it, you can purchase a license and then authorize the demo version.
macOS
Requires macOS 10.9 or newer
AU, VST2, VST3, AAX, CLAP (64bit only)
Windows
Requires Windows 7 or newer
VST2, VST3, AAX, CLAP (64bit only)
Linux
Requires Ubuntu 20.04 or newer
VST2, VST3, CLAP (64bit only)
Specifications
Vintage Radio Broadcast Compressor
Tube Saturation
Bass Boost
Preset System with Randomizer
Resizable Window
System Requirements
Windows 7 – 11
2GHz CPU, 4 GB RAM
VST2, VST3, AAX, CLAP (64-bit)
OS X 10.9 – macOS 14
2GHz CPU, 4 GB RAM
VST2, VST3, AU, AAX, CLAP (64-bit)
Universal 2 Binary
Ubuntu 20.04 LTS
2GHz CPU, 4 GB RAM
VST2, VST3, CLAP (64-bit)
Copy Protection
To activate your plugin you can choose between Online and Offline authorization.
Create an account, log in through the plugin to activate, or download your license file for offline activation.
Activation
1 license up to 3 computers
No iLok
We don't like dongles
No Internet
No connection required to activate