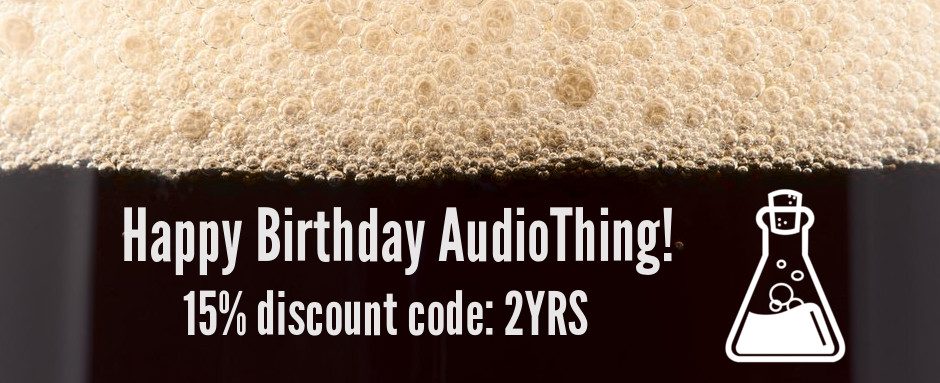 AudioThing is now celebrating it's second birthday!
Celebrate with us: discounts, updates, freebies and a brand new subscription plan for Kontakt!
[hozbreak]

Introducing SampleThing, monthly/yearly subscription for Kontakt instruments!
SampleThing features single instruments and mini-libraries bundled in a monthly/yearly subscription. Depending on my schedule I will upload sets of instruments and you will receive an email with the download links.
Subscribe nowPlease note, this subscription is for SampleThing content only, AudioThing products are not included.
[list style="arrow" color="grey"]
[/list]