Frostbite 2
Winter is Coming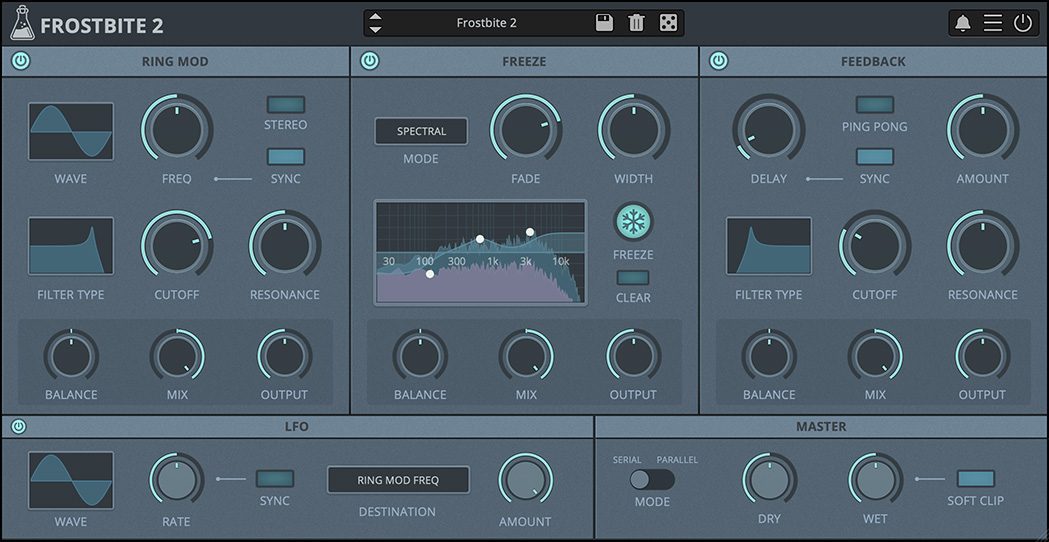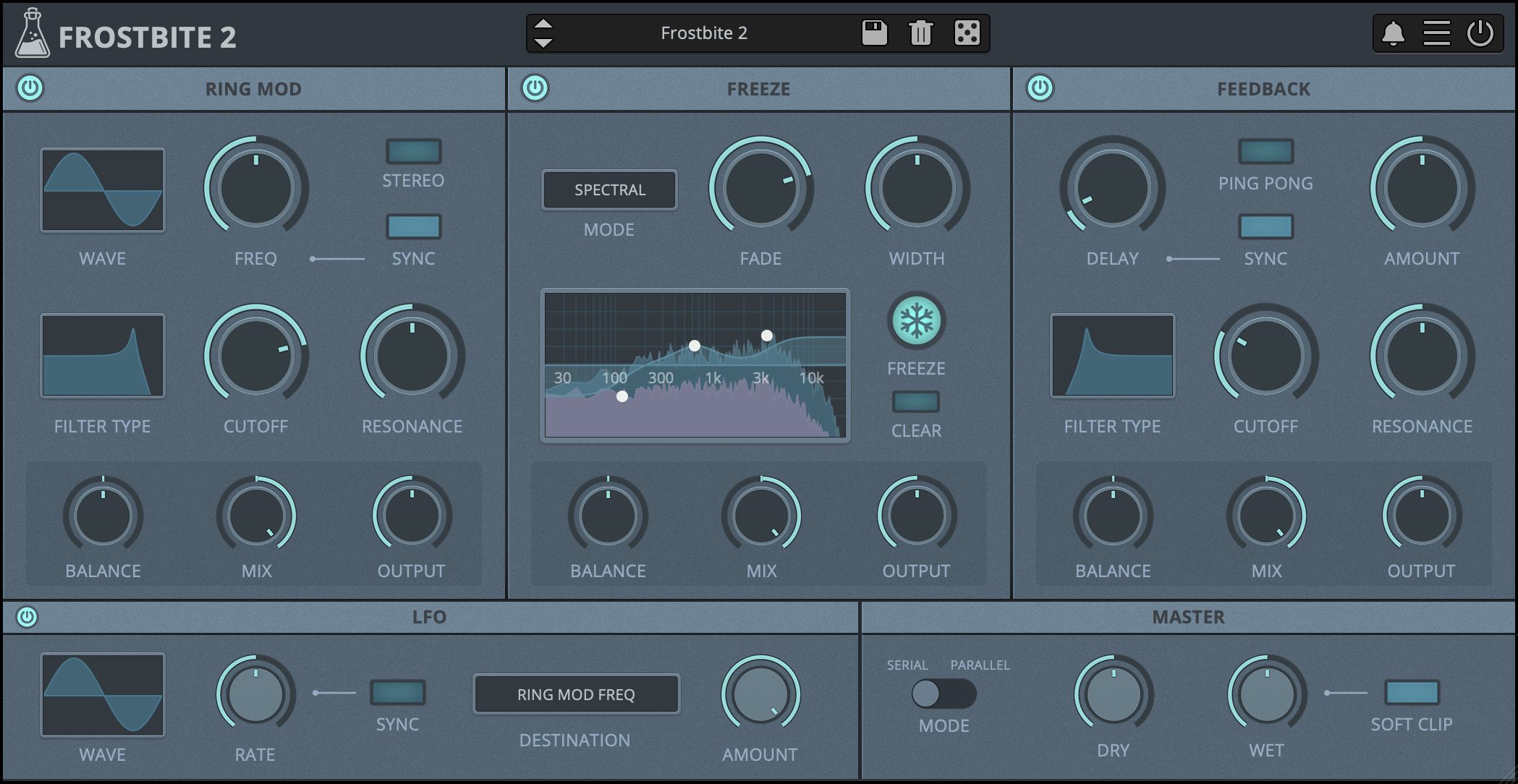 Spectral Freeze, Ring Mod, Feedback
Frostbite is a spectral freezing plugin with a Ring Modulator and a Feedback module. With the four freezing modes (spectral, reverb, convolution, granular), you can transform any sound into ambient textures, soundscapes, or just frozen reverbs.
Frostbite can also be used for extreme sonic experiments by entirely mangling any source with extreme modulations.
The Signal Flow is flexible, you can rearrange the modules with a simple drag-and-drop, and selects between the two modes: serial and parallel.
With the internal LFO you can modulate most of the parameters on each module, creating evolving eerie soundscapes.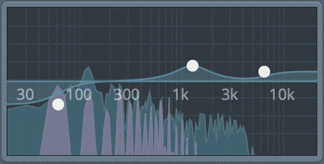 Four Freeze Modes
The Freeze module has four freeze modes that you can choose from:
Spectral, uses FFT to store several analysis windows in memory and replay them randomizing their phases.
Reverb, a classic reverb algorithm with multiple comb and all-pass filters that can have an infinite decay.
Convolution, multiplies the input signal with a randomly generated noise impulse, up to 60 seconds
Granular, the input signal is chopped into small grains that are randomly processed
Frostbite 2 Demo
Try Frostbite 2 for free with some limitations: silence for 3 seconds every 45 seconds, saving disabled.
If you like it, you can purchase a license and then authorize the demo version.
macOS
Requires macOS 10.9 or higher
AU, VST2, VST3, AAX (64bit only)
Windows
Requires Windows 7 or higher
VST2, VST3, AAX (64bit only)
Specifications
Freeze (Spectral, Reverb, Convolution, Granular)
Ring Modulator
Feedback
Flexible Routing (Drag and Drop)
1 LFO with multiple destinations
70+ Presets
Resizable Window
Preset system with randomizer
System Requirements
Windows 7, 8, 10
2GHz CPU, 4 GB RAM
VST2, VST3, or AAX (64-bit)
OS X 10.9 – macOS 11
2GHz CPU, 4 GB RAM
VST2, VST3, AU, or AAX (64-bit)
Universal 2 Binary
Copy Protection
To activate your plugin you can choose between Online and Offline authorization.
Create an account, log in through the plugin to activate, or download your license file for offline activation.
Activation
1 license up to 3 computers
No iLok
We don't like dongles
No Internet
No connection required to activate