How do I activate my plugin?
To activate your plugin you can choose between Online and Offline authorization.
ONLINE
If you haven't created an account yet, you can signup here using the same email address used at check out.
Just input your credentials into the text fields and click on Log In.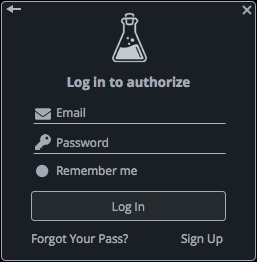 OFFLINE
Download the license file from your account.
Copy the file to your offline computer.
Just drag and drop the license into the registration window or click on the Load License File button and browse to the downloaded license.